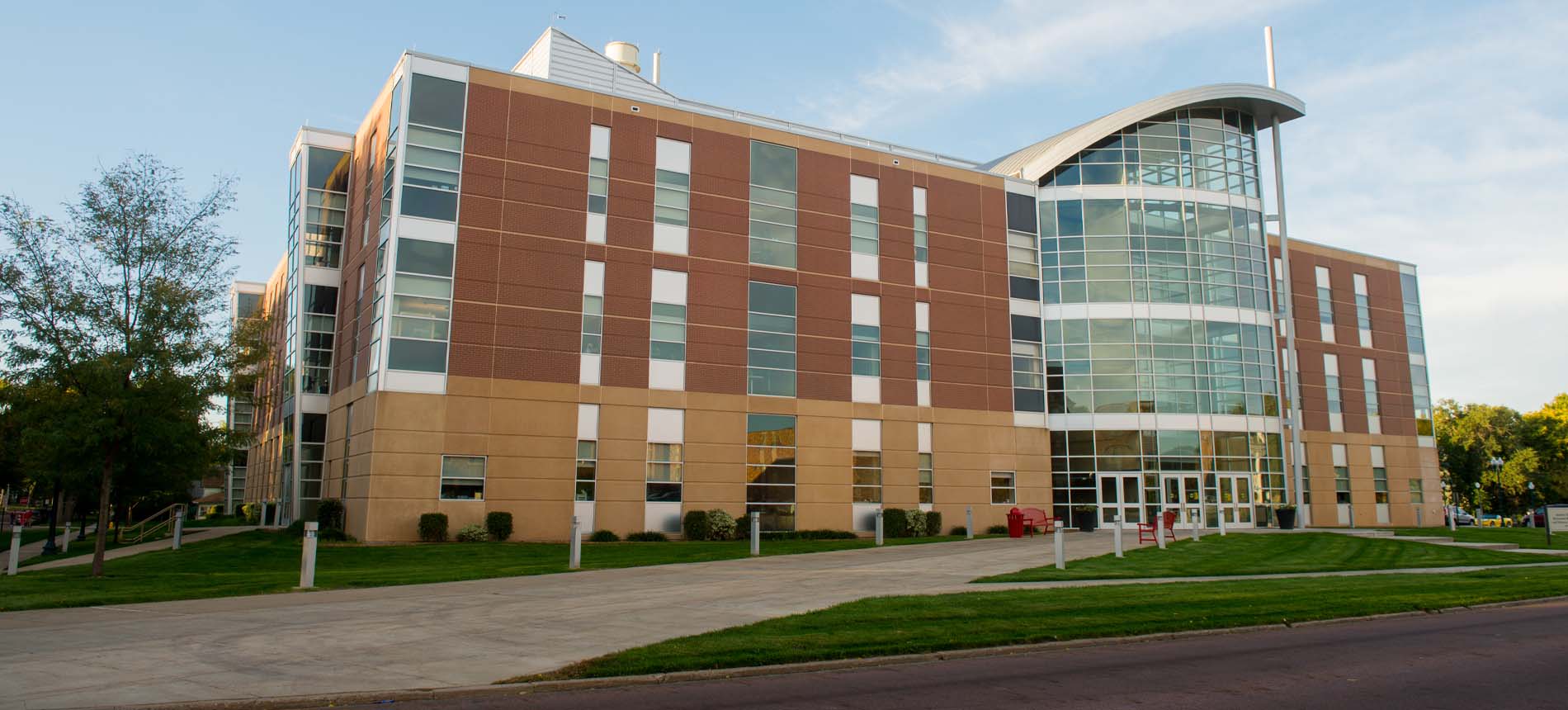 Vermillion Medical Campus
Facility
The Andrew E. Lee Memorial Medicine and Science Building serves as the home for the Sanford School of Medicine and the School of Health Sciences.
Vermillion Medical Campus
Lee Medicine Building
Sanford School of Medicine
414 E. Clark St.
Vermillion SD 57069
Office Hours
Monday - Friday
8:00 a.m. - 5:00 p.m.
The Lee Medicine Building on the Vermillion campus is where students in Pillar 1 spend the first 18 months of medical school learning the basic sciences and system blocks.
As one of the cornerstones of not only the University of South Dakota campus, but also of the regional health care industry, it is a critical component of enhancing research and improving health sciences and medical education in the state. State-of-the-art technology is deployed throughout the 156,000 square-foot building.
Funding for the $37 million project included $12.5 million from the Higher Education Facilities Fund, $12.5 million from Campaign South Dakota, $10.2 million from the federal government and $1.8 million from the state of South Dakota. Lead private gifts came from Avera Health, Monument Health and Sanford Health.
Faculty & Staff
Get to know the faculty & staff of the Vermillion Medical Campus.
Anja Cucak, a rising third-year University of South Dakota Sanford School of Medicine student, with the help of Dr. Valeriy Kozmenko, director of the Parry Center for Clinical Skills and Simulation, created an interactive online interface that allows students to work with health care simulations remotely.
Across rural communities in the United States and in the state of South Dakota, citizens do not always have access to convenient health care. Nationally, 20 percent of the population resides in rural areas, and only nine percent of physicians do. South Dakota proactively faced this challenge by expanding slots at the University of South Dakota Sanford School of Medicine and creating the Frontier and Rural Medicine (FARM) program.
A new major in biochemistry at the University of South Dakota will prepare students for graduate study in biochemistry or biomedical sciences; professional study in medicine or dentistry; and careers in the life sciences, biochemistry, pharmaceutical or biomedical industries.
Departments & Facilities
Explore the departments, facilities and centers that contribute to your education in medicine.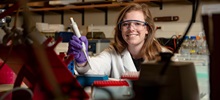 Housed in the state's only medical school, the Division of Basic Biomedical Sciences creates an environment of innovative and interdisciplinary research aimed at examining human disease.