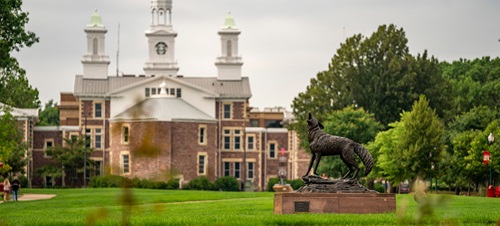 Master the Art of Teaching
The M.A. in Elementary Education and the M.A. in Secondary Education are advanced degrees designed to provide classroom teachers the in-depth curriculum and instructional goals needed to succeed in the classroom. These programs will strengthen your teaching skills and expose you to a variety of materials and programs. These academic programs are 100% online and allow for students to continue their employment as they work to become leaders in their field.
Depending on their course track, students can specialize in:
Culturally & linguistically diverse learners (M.A. Elementary Education/Secondary Education)
Reading specialist/literacy coach (M.A. Elementary Education only)
Science, technology and math pedagogy (M.A. Elementary Education/Secondary Education)
Let's get started!
Submit the form and one of our enrollment coordinators will reach out to you right away.
The Proof is in the Payoff
Our philosophy - the simpler the better. Which is why we offer the same competitive rate, no matter if you're on campus, off campus, in-state or out-of-state. Because of this highly-competitive tuition rate, we can comfortably say that your salary from the benefit of having a Master's may increase significantly, allowing you to pay off the cost of tuition in mere months. Sound like something you might be interested in? Complete the form above or explore more below.