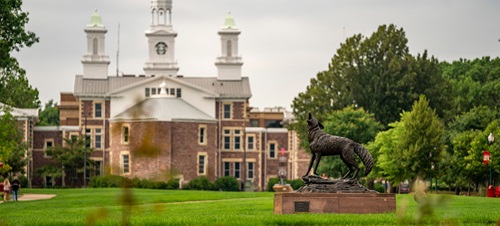 Master the Art of Teaching
The M.A. in Elementary Education and the M.A. in Secondary Education are advanced degrees designed to provide classroom teachers the in-depth curriculum and instructional goals needed to succeed in the classroom. These programs will strengthen your teaching skills and expose you to a variety of materials and programs. These academic programs are 100% online and allow for students to continue their employment as they work to become leaders in their field.
Depending on their course track, students can specialize in:
Culturally & linguistically diverse learners (M.A. Elementary Education/Secondary Education)
Reading specialist/literacy coach (M.A. Elementary Education only)
Science, technology and math pedagogy (M.A. Elementary Education/Secondary Education)











Let's get started!
Submit the form and one of our enrollment coordinators will reach out to you right away.