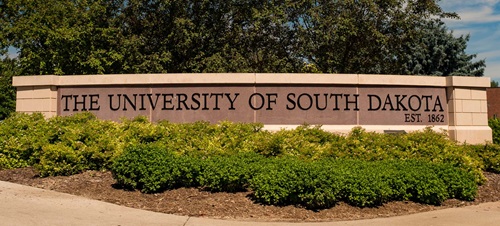 Calendars
Looking for important dates and activities at USD? Check out the university's calendars and event schedules below.
State of South Dakota Holiday Calendar
The State of South Dakota recognizes the following 10 legal holidays plus any other day proclaimed as a holiday by the Governor of South Dakota or the President of the United States.
If a holiday from the list above falls on a Saturday, the preceding Friday is observed as a State holiday. If a holiday falls on a Sunday, it is observed on the following Monday.
January
January 1 - New Year's Day
Third Monday in January - Martin Luther King Jr. Day
February
Third Monday in February - Presidents Day
May
Last Monday in May - Memorial Day
June
June 19 - Juneteenth
July
July 4 - Independence Day
September
First Monday in September - Labor Day
October
Second Monday in October - Native Americans Day
November
November 11 - Veterans Day

Fourth Thursday in November - Thanksgiving
December
December 25 - Christmas