Health & Medicine Research
Make a difference in health and medicine research. Contribute to cutting-edge discoveries that can improve the future of health care.

The University of South Dakota is a leader in continuously advancing the field, recognizing the critical role of research in shaping future healthcare professionals. Guided by experienced faculty members, researchers gain insights into complex medical issues, explore innovative treatment approaches and engage with emerging healthcare technologies. The university's dedication to research excellence, supported by advanced facilities and abundant resources, fosters a collaborative and creative environment that equips researchers with the knowledge, skills and compassion needed to make significant contributions to the medical field, improve patient outcomes and enhance overall healthcare delivery.
Making an Impact
With expert faculty, incredible research opportunities and strong regional partnerships, USD's research centers foster academic excellence and spur economic growth.
Carnegie Classification: Doctoral University – High research value.

Graduate research programs have had a significant impact on the economy of South Dakota, through grants, business creation, and innovative science.

Of research investment in South Dakota over the past 5 years.
Departments & Facilities
Explore the offices, facilities and centers that contribute to research in the areas of health and medicine.
The University of South Dakota is proud to announce that 12 students received 2024 Undergraduate Research Awards for excellence in creative scholarship and research.
Five students in the University of South Dakota College of Fine Arts – Abigail Van Osdel, Cailey Schendel, Cassie Heintz, Jaclyn Laprath and Taylor Titze – are presenting a Bachelor of Fine Arts graduation exhibition, "The Road Less Traveled," now through Dec. 8 in the John A. Day Gallery in the Warren M. Lee Center for Fine Arts.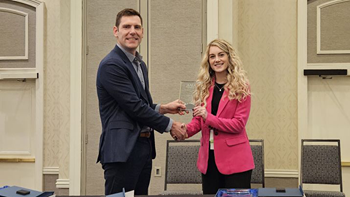 University of South Dakota Knudson School of Law student Taylor Bushelle was awarded the 2023 AALA Student Scholarship Award by the American Agricultural Law Association (AALA) for her forthcoming South Dakota Law Review article, "Counting the Cost of California's Proposition 12 post-Ross."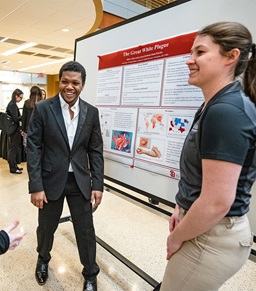 Research Opportunities
Find out more about the variety of research opportunities and resources available to students, faculty and staff.
SPURA