Science & Technology Research
Participate in groundbreaking research tackle pressing challenges and drive progress in the fields of science and technology.

The University of South Dakota emphasizes the importance of research in shaping future scientists and offers opportunities for active participation in innovative discoveries. Faculty-supervised exploration of cutting-edge technological advancements, immersive experiences and a commitment to research excellence, supported by advanced infrastructure and ample resources, foster a conducive environment for creativity and collaboration in scientific advancement.
Making an Impact
With expert faculty, incredible research opportunities and strong regional partnerships, USD's research centers foster academic excellence and spur economic growth.
Carnegie Classification: Doctoral University – High research value.

Graduate research programs have had a significant impact on the economy of South Dakota, through grants, business creation, and innovative science.

Of research investment in South Dakota over the past 5 years.
Departments & Facilities
Explore the offices, facilities and centers that contribute to research in the areas of science and technology.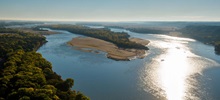 Located along the free-flowing Missouri National Recreational River, the Missouri River Institute explores the natural and cultural resources of the river through its focus on research, education and outreach.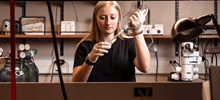 The Office of Research and Sponsored Programs supports and expands competitive research and creative scholarship at USD. The office oversees USD's research function, assisting faculty and researchers, generating student opportunities, and establishing and administering policies governing the conduct of research and overseeing the management of research programs.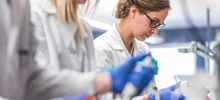 The GEAR Center is a collaborative environment where innovative solutions are sought to relevant problems and where entrepreneurism is encouraged.
The University of South Dakota is proud to announce that 12 students received 2024 Undergraduate Research Awards for excellence in creative scholarship and research.
Five students in the University of South Dakota College of Fine Arts – Abigail Van Osdel, Cailey Schendel, Cassie Heintz, Jaclyn Laprath and Taylor Titze – are presenting a Bachelor of Fine Arts graduation exhibition, "The Road Less Traveled," now through Dec. 8 in the John A. Day Gallery in the Warren M. Lee Center for Fine Arts.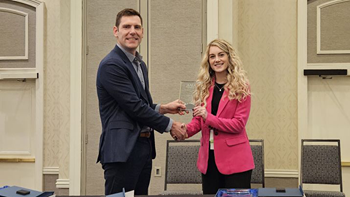 University of South Dakota Knudson School of Law student Taylor Bushelle was awarded the 2023 AALA Student Scholarship Award by the American Agricultural Law Association (AALA) for her forthcoming South Dakota Law Review article, "Counting the Cost of California's Proposition 12 post-Ross."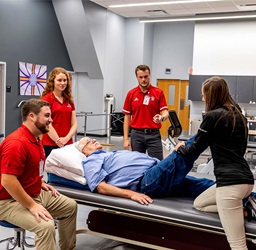 Research Opportunities
Find out more about the variety of research opportunities and resources available to students, faculty and staff.
Learn More