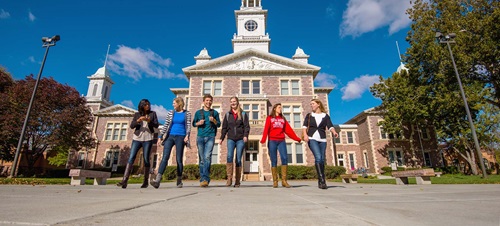 Student Life
Some of your greatest years are just ahead of you. Come build connections, create memories and experience the Yote Life.
Find Your Fit
From move-in day to the moment you cross the graduation stage, this journey is yours to define. Whether you are joining groups with similar interests and passions or you are trying something completely new, there is a place here ready for you.
Student Life 
By the Numbers
No really, we mean it when we say there is something for everyone here. Just look at these numbers...
Student clubs and organizations.
NCAA Division 1 Teams.

Raised by students for local and national charities.

Weekly activities and events.
The University of South Dakota Department of Political Science hosted a faculty-led program with 15 undergraduate students in Washington D.C. earlier last month.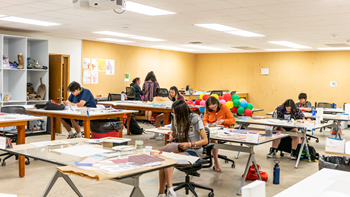 For over 30 years, the Oscar Howe Summer Art Institute (OHSAI) at the University of South Dakota College of Fine Arts has upheld the legacy of Oscar Howe and inspired the next generation of Native American artists.
The University of South Dakota School of Education is hosting the annual South Dakota Governor's Camp July 16-21.
Campus Events
Here's what's coming up for you at USD.