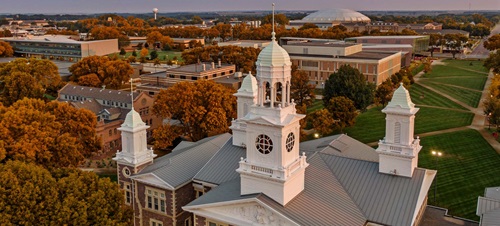 Vermillion Campus & Community
Get to know our campus and community in Vermillion.
Welcome to USD's campus in Vermillion!
Look across South Dakota and you'll find the Coyote community everywhere, with students, alumni and friends learning and serving in the rural areas of our state and our largest cities. When we say "We are South Dakota," we mean it.
This strong presence in our state has emerged from Vermillion, South Dakota – USD's first and main campus location. Vermillion is a small community nestled along the bluffs above the Missouri River in the southeast corner of South Dakota. Our Vermillion campus is home to state-of-the-art facilities, hundreds of academic programs, a vibrant arts scene, NCAA Division I athletic teams and countless opportunities to learn and grow.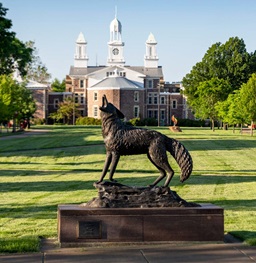 Explore Our Facilities
The University of South Dakota's campus in Vermillion is home to state-of-the-art facilities and historic buildings. This unique blend is a testament to our position as the state's flagship institution: We have a legacy of excellence dating back to 1862, and we're also at the cutting edge of technology and opportunity as we progress into the 21st century. Our campus is a site for learning, innovation and community.


See Buildings & Facilities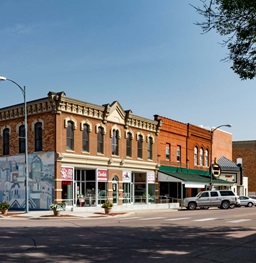 Experience Vermillion
Nature destinations. Movie theaters. Art exhibits. Music festivals. Holiday parades.
Vermillion is a vibrant community of artists, scholars, leaders and friends. The university and the city enjoy a close partnership, making this a welcoming and exciting place for anyone who calls USD or Vermillion home.
Explore Life in Vermillion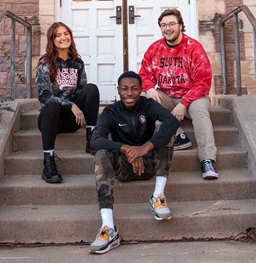 See Campus for Yourself
Thinking about becoming a Coyote? Come visit us on campus! We offer individual campus visits so you can get a personalized experience and see what USD is all about.


Visit USD