Humanities & Culture Research
Explore research in the areas of humanities and culture, guided by expert faculty, to develop critical thinking and contribute to societal discourse for positive change.

The University of South Dakota prioritizes research in humanities and culture, fostering exploration of diverse human experiences and the analysis of cultural dynamics. Faculty expertise nurtures research excellence, promoting knowledge, empathy and social awareness. This research equips individuals with skills to contribute to positive change in communities and beyond, encompassing human societies, history, languages and artistic expressions.
Making an Impact
With expert faculty, incredible research opportunities and strong regional partnerships, USD's research centers foster academic excellence and spur economic growth.
Carnegie Classification: Doctoral University – High research value.

Graduate research programs have had a significant impact on the economy of South Dakota, through grants, business creation, and innovative science.

Of research investment in South Dakota over the past 5 years.
Departments & Facilities
Explore the offices, facilities and centers that contribute to research in the areas of humanities and culture.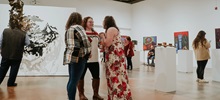 Consisting of three galleries, The University Art Galleries aim to educate the community and university.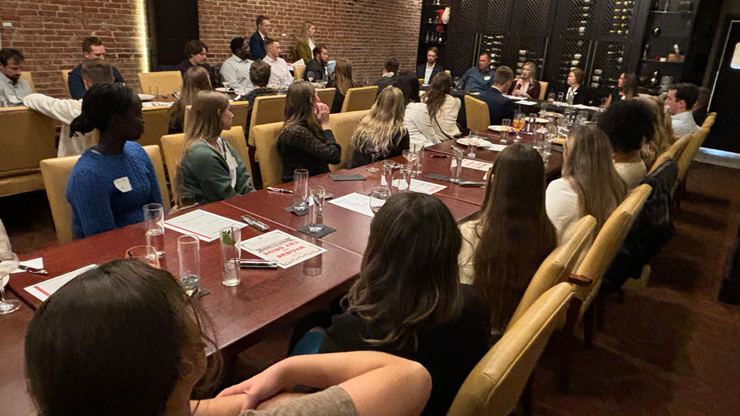 Earlier this month, the University of South Dakota Knudson School of Law's Health Law Society hosted a panel event, "Synergizing Medical and Legal Expertise for Elevated Patient Care," that brought together over 70 legal and medical professionals and students.
The University of South Dakota Knudson School of Law's Debtor-Creditor Club, a student organization established just this year, sent four students to the American Bankruptcy Institute Midwestern Conference at the University of Missouri-Kansas City last month.
Two former students of the University of South Dakota's Summer Program for Undergraduate Research in Addiction (SPURA) – Sophia Van Buskirk and Ahmed Nahian – recently had their research highlighted at the 2023 Symposium on Substance Use Research.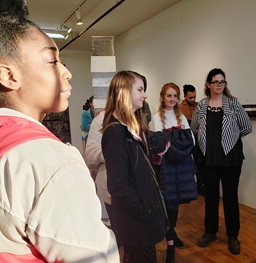 Research Opportunities
Find out more about the variety of research opportunities and resources available to students, faculty and staff.