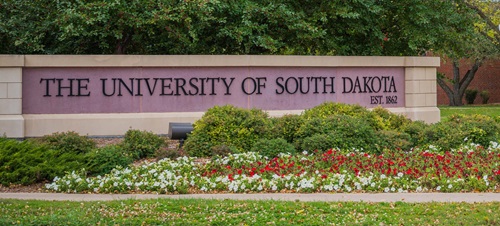 Contact Us
We welcome you to reach out if you have questions about the university or want to share concerns and feedback.
Contact Information
Do you have questions or concerns? Please reach out to us at the offices listed below. We look forward to hearing from you.


USD General Phone Numbers
605-677-5011 (8 a.m. - 5 p.m.)
1-877-269-6837 (After Hours)
USD Mailing Address
University of South Dakota
414 E. Clark St.
Vermillion, SD 57069
Undergraduate Admissions
1-877-COYOTES or 1-877-269-6837
admissions@usd.edu
Graduate School Admissions
605-658-6140
gradadmissions@usd.edu

University Police
605-658-6199
universitypolice@usd.edu

Technology Issues
Website Feedback
Email web@usd.edu to report a problem or ask a question about this website.