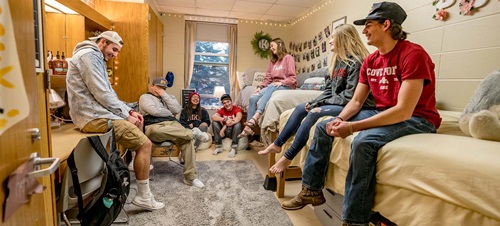 University Housing & Campus Dining
We know how important home base is to you and we are committed to making your life at USD the most comfortable and fulfilling experience possible. Keeping you safe and offering you opportunities to build your new community is what we do. In short, there's a home for you here.
When it comes to your life on-campus, you have a variety of options in terms of which residence hall and meal plan is best for you.
Our safe and secure residence halls provide a community you can rely on and are positioned in locations that offer you convenient access to each corner of campus.
Explore which option might be best for you and start planning your next chapter with us.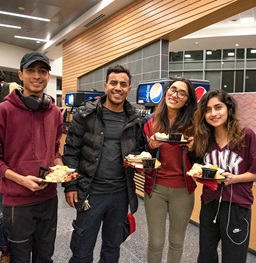 Campus Dining
Your meal plan enables you to use your Coyote Card at all campus dining locations just like using a debit or credit card. Whether you need to grab a snack at the P.O.D on your way to class or want to swipe into the dining area with your crew, you can find the perfect semester long meal plan that fits your lifestyle.
Campus Dining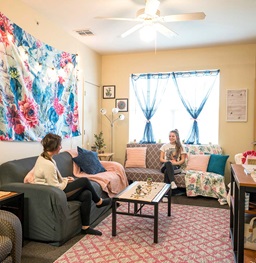 Housing & Residence Life
We understand that the best experience living on-campus requires having options beyond just your personal living space. At USD, we offer convenient access to a variety of welcoming spaces and enjoyable experiences so you are able to meet new people, build strong relationships and create long-lasting memories with your fellow coyotes.
Housing & Residence Life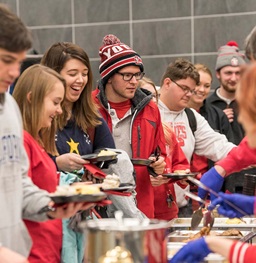 Your Choice of Food
Come enjoy the all you can eat residential dining space that features a full breakfast, lunch or dinner, with international entrées, grill, deli, salad bar and more. Or perhaps you are wanting to take advantage of our marketplace dining space that boasts several national brands from Chick-fik-A to Qdoba and more. We also offer three convenience stores across campus for any quick on-the-go, snack or pantry needs you may have.
Meal Plans