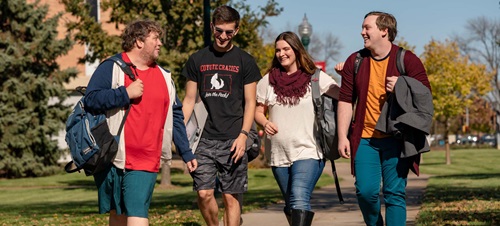 Tuition & Costs
Take a look at our tuition and fees resources so you know what to expect at USD and can explore how to make your education even more affordable.
Incredible Value at Affordable Rates
At USD, you aren't just getting a degree – you're experiencing an enriching education that will serve you throughout your life. With nationally recognized academic programs, out-of-class opportunities and expert instruction, your USD education offers an incredible value at one of the most affordable rates you'll find at a flagship university.
More Information
Housing & Dining
Housing and dining are important parts of the college experience for many students. Take a look at your options for housing and dining plans.
Billing & Payment
Already enrolled? We've put together a simple guide to paying your bill.
View Account Balance & Pay Bill
Withdrawal & Refunds
We're here to help you through every step of the enrollment and billing process, including any withdrawals and refunds associated with your education.
See Withdrawal & Refund Information
Paying for College
You have several options for how you will pay for college. Take a look at our resources to see which plan will work best for you.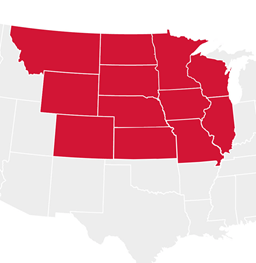 In-State and Reduced Tuition Rates
USD offers competitive tuition rates for undergraduate students, regardless of residency. If you are from South Dakota or a neighboring state, your education may be even more affordable. USD extends in-state tuition to Iowa, Wisconsin, Illinois, Nebraska, Colorado, Montana, North Dakota and Wyoming residents and offers a reduced tuition rate for Minnesota residents.
Learn More
We Are... Wherever You Are
Our flexible online programs offer you a high-quality education at an affordable rate. No matter where you live, you can benefit from USD's low tuition costs.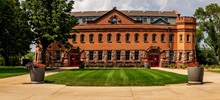 The Office of Financial Aid works with students and parents to explore the many resources available to help make your college education even more affordable.