Beacom School of Business Celebrates Retirement of Five Faculty Members
On May 2, five faculty members at the University of South Dakota Beacom School of Business were celebrated by staff, faculty, alumni and community members for their combined 128 years of service.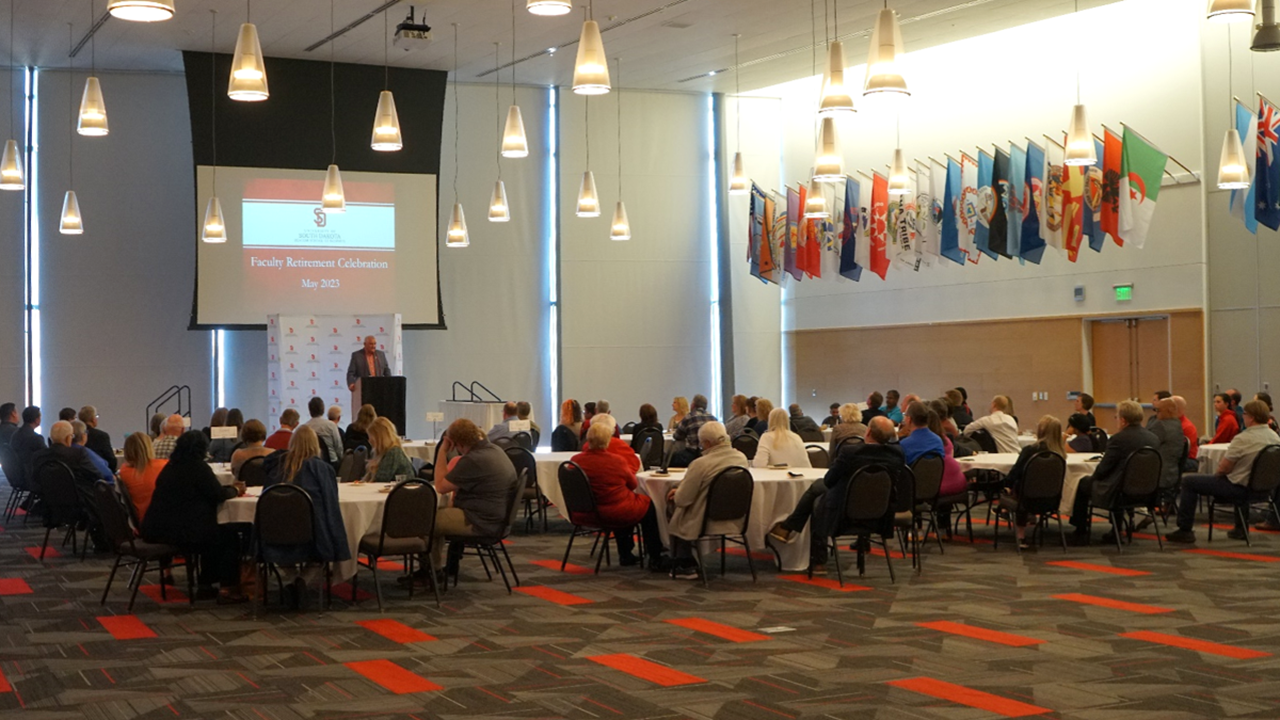 At the celebration, several university faculty members shared speeches to honor the retirees – De Vee Dykstra, Srinivasan Ragothaman, Greg Huckabee, Mark Yockey and Henry Wiedrich – for their contributions. In addition, the event counted with multiple appreciation messages, both written and recorded, from over 30 individuals who were positively impacted by the retirees.
The retirees presented commonalities in their speeches, mentioning feeling confident that Beacom was left a better place since their arrival and sharing their excitement for how the school will continue to prepare students for generations to come.
A brief summary of each of the retirees' careers and contributions to the Beacom School of Business can be found below.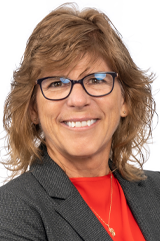 De Vee Dykstra received her MBA in management in 1981 and her J.D. in 1984, both from USD. She has worked for the South Dakota Board of Regents since 1979 and for USD since 1984. Dykstra has held seven primary and 12 secondary positions at the university since her arrival. Dykstra has also received 22 awards, including multiple teaching, research, best paper and service awards as well as the Belbas-Larson Award for Excellence in Teaching in 2010. She served as the associate dean of the business school from 2015-2020. Her main teaching areas included legal environment, real estate and business ethics.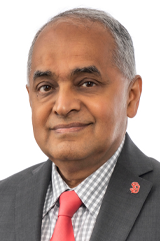 Srinivasan Ragothaman earned a Ph.D. in accounting from the University of Kansas in 1991 and has contributed invaluable service to Beacom since his arrival in August of the same year. He has worked directly with over 5,000 students; taught more than 15 different accounting courses, both graduate and undergraduate; and has been a trusted advisor and mentor to numerous colleagues in the business school. During his time at USD, he also served as the chair of the Division of Accounting and Finance. Ragothaman has published over 50 peer-reviewed articles during his tenure and won many awards for his teaching and research. His main teaching area was auditing.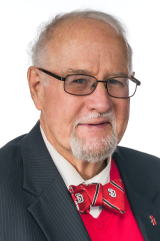 Greg Huckabee earned his MBA and J.D. degrees from Gonzaga University in 1974 and 1976, respectively, and has served Beacom since 2003. Huckabee has an extensive educational background and service in military law. A recipient of over thirty awards and grants including Teacher of the Year, voted by the USD Student Body Association in 2004, Huckabee has made a tremendous impact in both the USD and Vermillion communities since his arrival. His main teaching interests included business law, legal environment of business, torts, military law, national security law, international business law and ethics.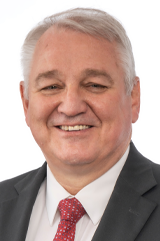 Mark Yockey earned his Ph.D. in business management from Washington State University in 2006 and has been contributing towards Beacom's success since 2003. Yockey received the Outstanding Advisor of the Year Award for SIFE and has served in 16 different roles during his time at USD, most recently serving as the interim dean for the Beacom School of Business. His main teaching areas were organizational behavior, business policy and strategy, and graduate-level strategic management.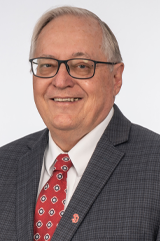 Henry Wiedrich earned his M.S. in secondary education from Northern State University in 1979 and has been teaching at Beacom since 2011. His career path prior to academia included many years of consulting in the nuclear field. During his time at USD, Wiedrich has served as an advisor in Coyoteopoly and Coyote Business Consulting and has taught 60 iterations of the introductory business course, making him a professor who initially shaped most of Beacom's graduates. His main teaching interests were introduction to financial services, human resources, and training and development.
For decades, the University of South Dakota Beacom School of Business' outreach centers—Prairie Family Business Association, South Dakota Small Business Development Center and South Dakota Manufacturing & Technology Solutions—have helped businesses of all sizes in every corner of the state and beyond.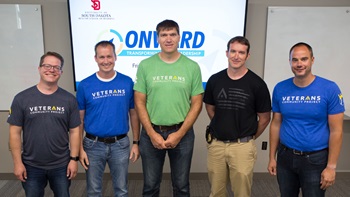 In the summer of 2022, the City of Sioux Falls, South Dakota, broke ground on a project that will build 25 tiny houses for homeless veterans. The idea for the venture -- called the Veterans Community Project -- began in an executive education program for senior staff members employed by the city and taught by Beacom School of Business faculty members.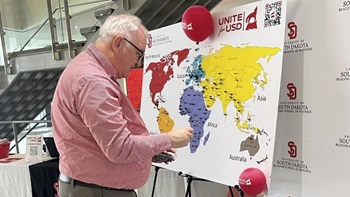 The University of South Dakota Beacom School of Business achieved a record-breaking year during the university's annual giving event, Unite for USD.