Beacom's Beta Alpha Psi Finishes the Semester With Service Mindset
Toward the end of the spring semester, the University of South Dakota Beacom School of Business Beta Alpha Psi (BAP) student organization volunteered in several service engagements, including with Kids Against Hunger and the Build-a-Bear program.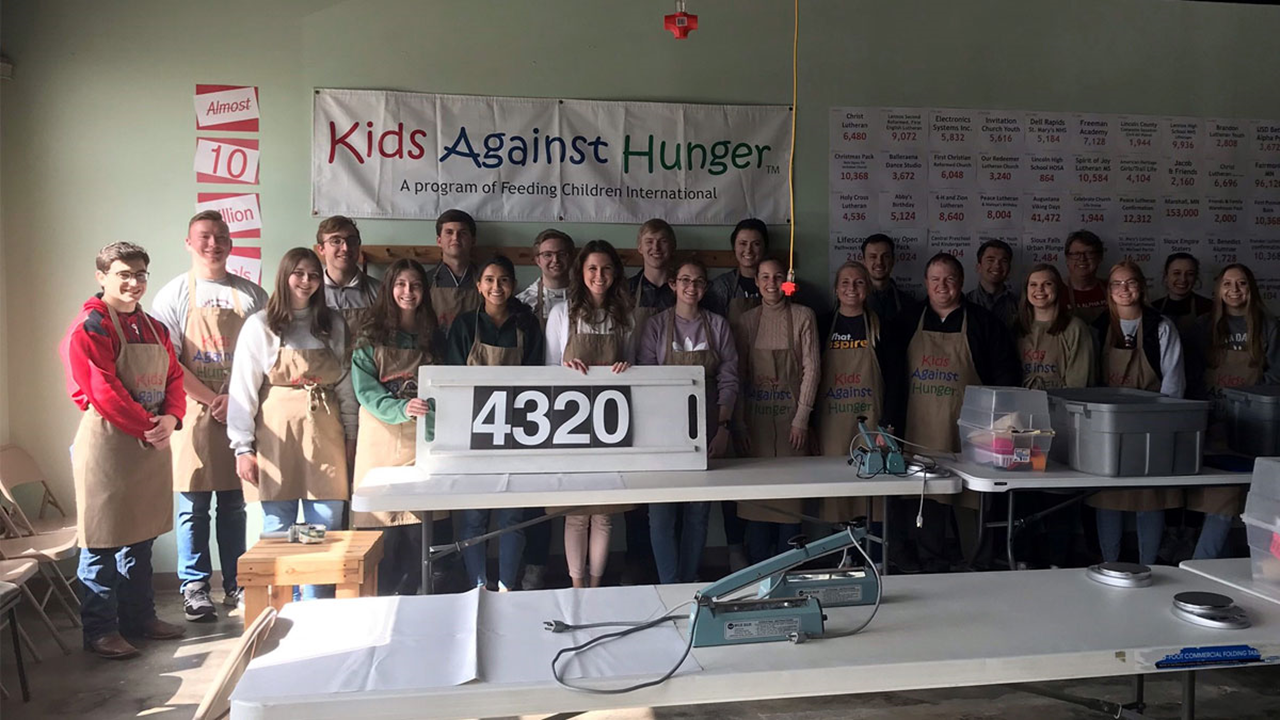 BAP advisor Derek Franken, MPA, instructor of accounting, told us more about the service activities and how BAP has continued to positively impact communities in South Dakota and beyond.
Kids Against Hunger
Beta Alpha Psi started participating in the Kids Against Hunger program last year as an outreach activity to help feed the starving children of the Ukrainian war. We were able to prepare and send 3,200 meals to the children in Ukraine. This year we invited representatives of Eide Bailly to partner with us and together we prepared 4,320 meals to send to Nicaragua, as it is one of the most impoverished areas in the world. During the program, we watched a video that trained us to prepare and package the meals in the correct order and proportions, then we sealed the meals and packaged them in boxes to send to their destination.
Build-a-Bear Program
The Build-a-Bear program is a legacy program that Beta Alpha Psi has participated in for the last decade. Each year, Beta Alpha Psi representatives go to Sioux Falls and build bears, which are then donated to the Vermillion Police Department and the Vermillion Fire Department.
When the emergency providers are called to situations, such as fires or domestic violence situations, and the providers see children caught in the middle of these stressful situations, they give the bears to the children as an attempt to help alleviate their stress. Each year we donate approximately 12 bears in total to the two providers, but we hope to increase that amount in the future.
Beta Alpha Psi accepts donations to help them sustain these activities. Those interested can reach out to Derek.Franken@usd.edu to ask any questions about membership and/or support.