Beacom's FMA Student Chapter Receives Highest Honor
The Financial Management Association International (FMA) Student Chapter at the University of South Dakota Beacom School of Business recently attained the Superior Chapter designation, which is the highest honor for an FMA Student Chapter or Honor Society.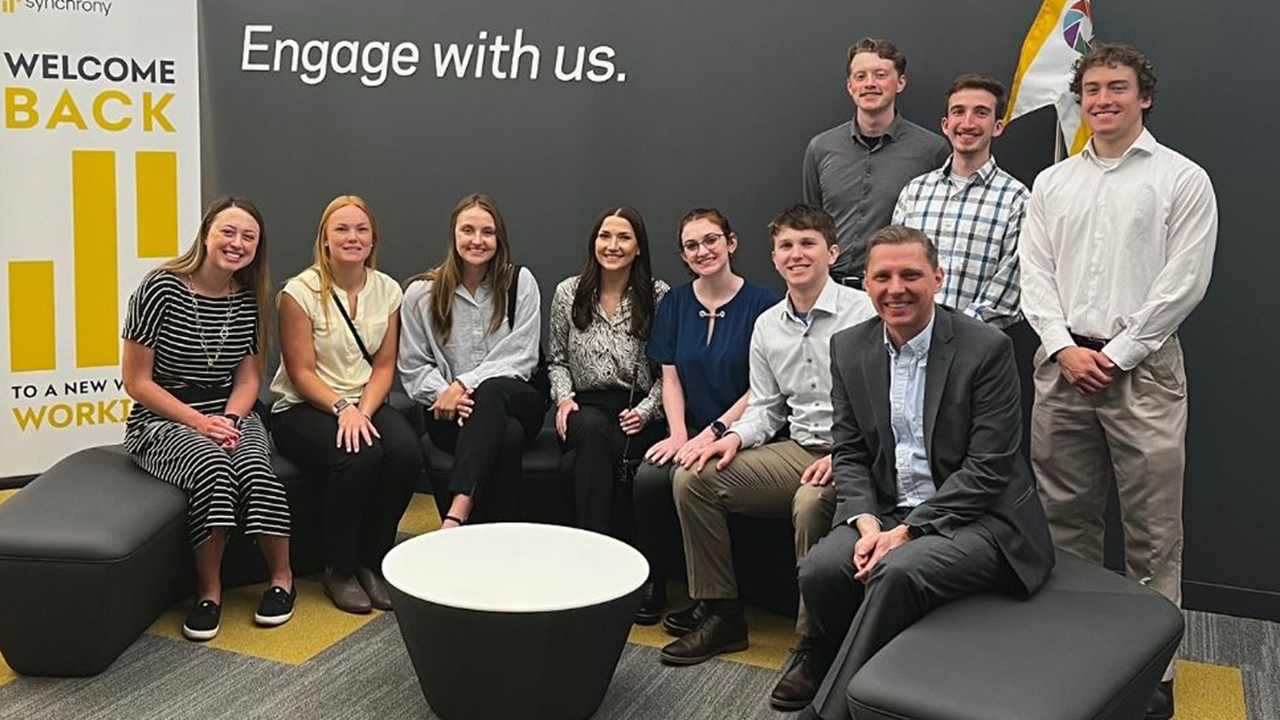 Among more than 175 active student chapters, less than 10% of receive this honor each year. USD's chapter was one of only 18 chapters across the nation to receive a Superior Chapter award this year and has received this rating in 20 out of the last 23 years.
To be named a Superior Chapter, chapters must meet a variety of criteria, including hosting a minimum of eight speaker or career development programs during the academic year, completing a minimum of two financial institutions or corporate tours, hosting a local career fair, and more.
Established in 1970, FMA is a global leader in developing and disseminating knowledge about financial decision-making. FMA's mission is to broaden the common interests between academicians and practitioners, provide opportunities for professional interaction among academicians, practitioners and students, promote the development and understanding of basic and applied research and sound financial practices, and to enhance the quality of education in finance.
For more information about FMA and the Superior Chapter award, visit the FMA website.