Business Students Give Back to the Community
Members of Beta Alpha Psi in the Beacom School of Business recently volunteered in the Kids Against Hunger event in Sioux Falls. During the event, members filled and packaged a total of 3,762 meals that will be sent to the children affected by the Ukrainian war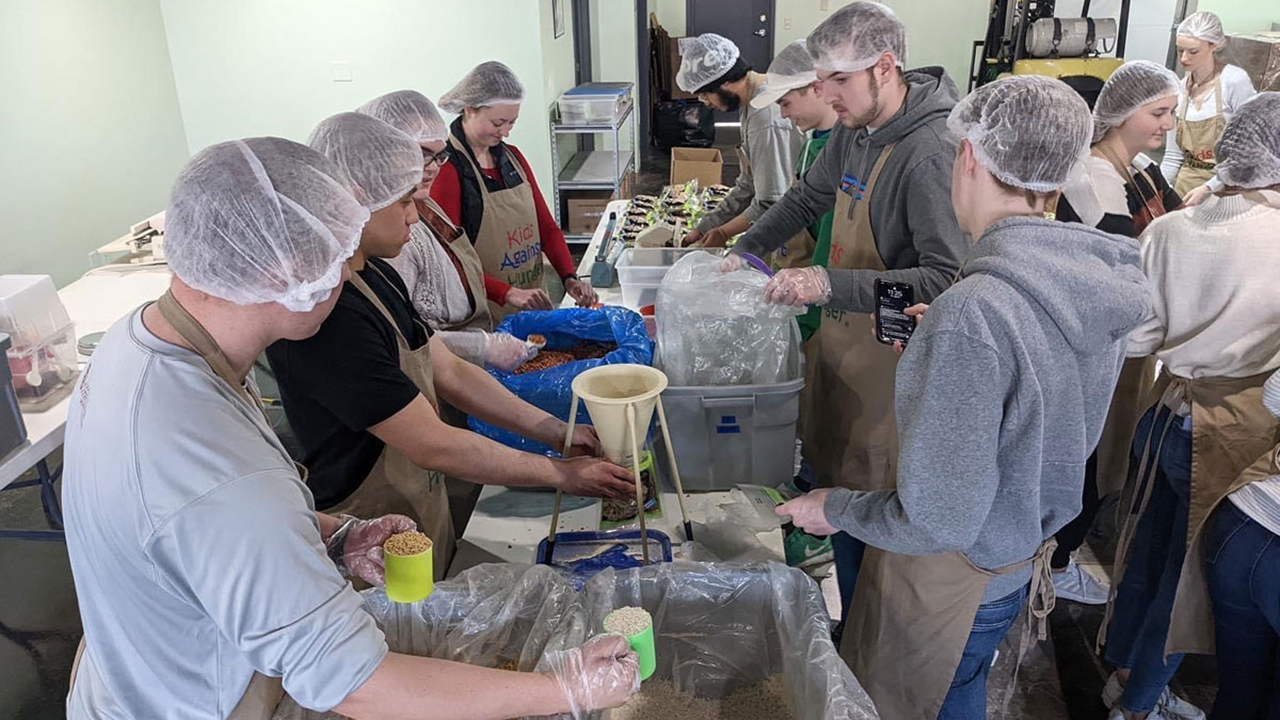 Beta Alpha Psi is an honor organization for accounting, finance and data analytics majors. In addition to promoting the study of these business majors, Beta Alpha Psi also provides opportunities for self-development, service and association among members and practicing professionals and encourages a sense of ethical, social and public responsibility.
A big focus of the Beta Alpha Psi organization is community involvement, and the Kids Against Hunger event is just one example of how the members volunteer their time in the community. Each year, they also host a food drive in Vermillion, and they donate the collected items to the Vermillion Food Pantry. This year, they had a second food drive on campus to donate to Charlie's Cupboard.
Allison Moerke, senior accounting major and Beta Alpha Psi member, said that it's important for business students to be involved and give back to their community.
"I think that this work has a great impact on the community because we are able to help those living in the community while making connections that we might not have made if it weren't for volunteering," Moerke said. "Business is all about making connections and building trust with your clients, and community involvement is the perfect opportunity for both of those aspects."