Summer Accounting Institute Allows High School Students to Explore Accounting Profession
The University of South Dakota Beacom School of Business hosted the 16th annual Summer Accounting Institute from July 10-14.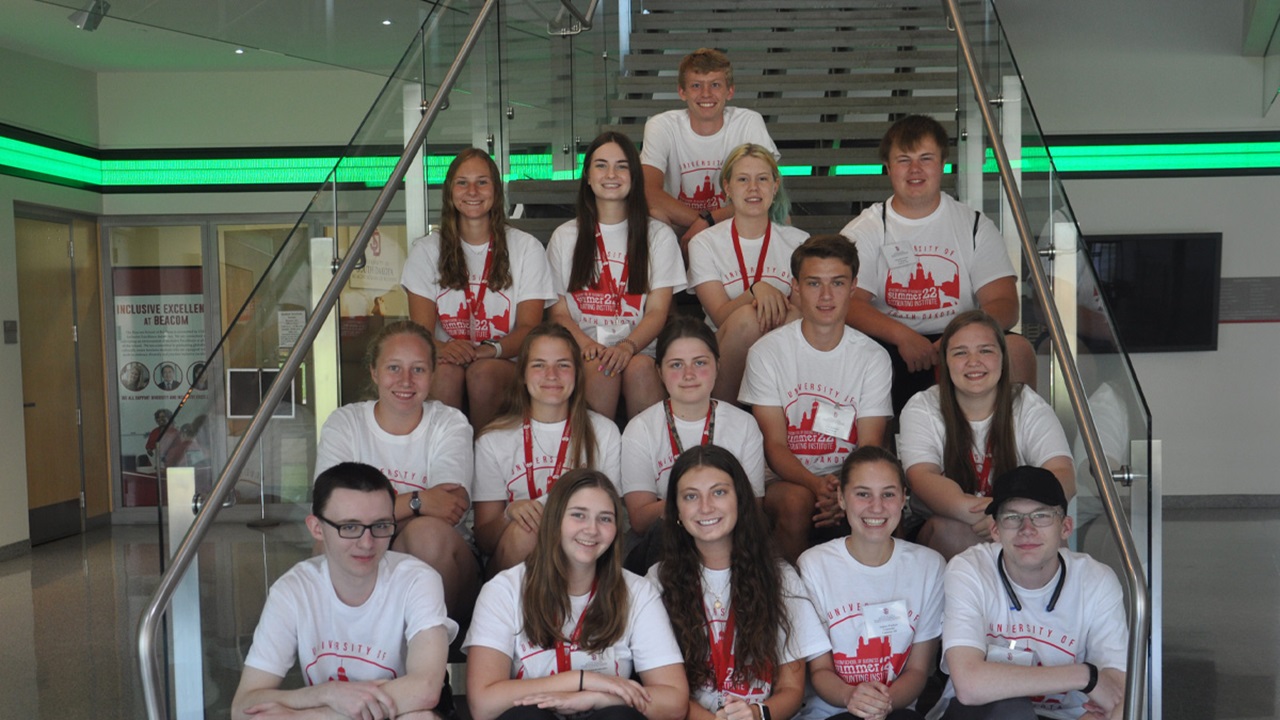 Thirteen incoming junior and senior high school students from South Dakota, Iowa and Minnesota attended this year's
five-day event
. During the week, students worked on a case study, listened to presentations by USD faculty and accounting professionals, and participated in a panel discussion.
Program attendees also had the opportunity to visit with representatives from international, regional and local accounting firms and businesses, including Deloitte, KPMG, Abdo Solutions, RSM US LLP, Buss CPA, Wohlenberg Ritzman & Co. and Raven Industries.
"The Summer Accounting Institute is a great opportunity for students to explore the many facets of accounting and what they can do with it," said Erin Cornelsen, accounting instructor and institute director. "The institute gives students hands on experience in the classroom and also allows them to network in all different areas of the accounting field."
Aside from formal learning sessions focused on exploring the accounting profession, students were also able to explore USD's campus and faculties, hear from admissions staff and engage in social programming.
"Students also get to see what kind of an experience they could have if they come to USD," said Cornelsen. "We want students to learn more about accounting and develop a stronger interest in the field, and we hope to see them on campus in a few years."