Tyler Custis is Named Beacom School of Business Excellence in Teaching Award Winner
Tyler Custis, MBA, J.D., assistant professor, has been selected for the University of South Dakota Beacom School of Business 2022-2023 Excellence in Teaching award.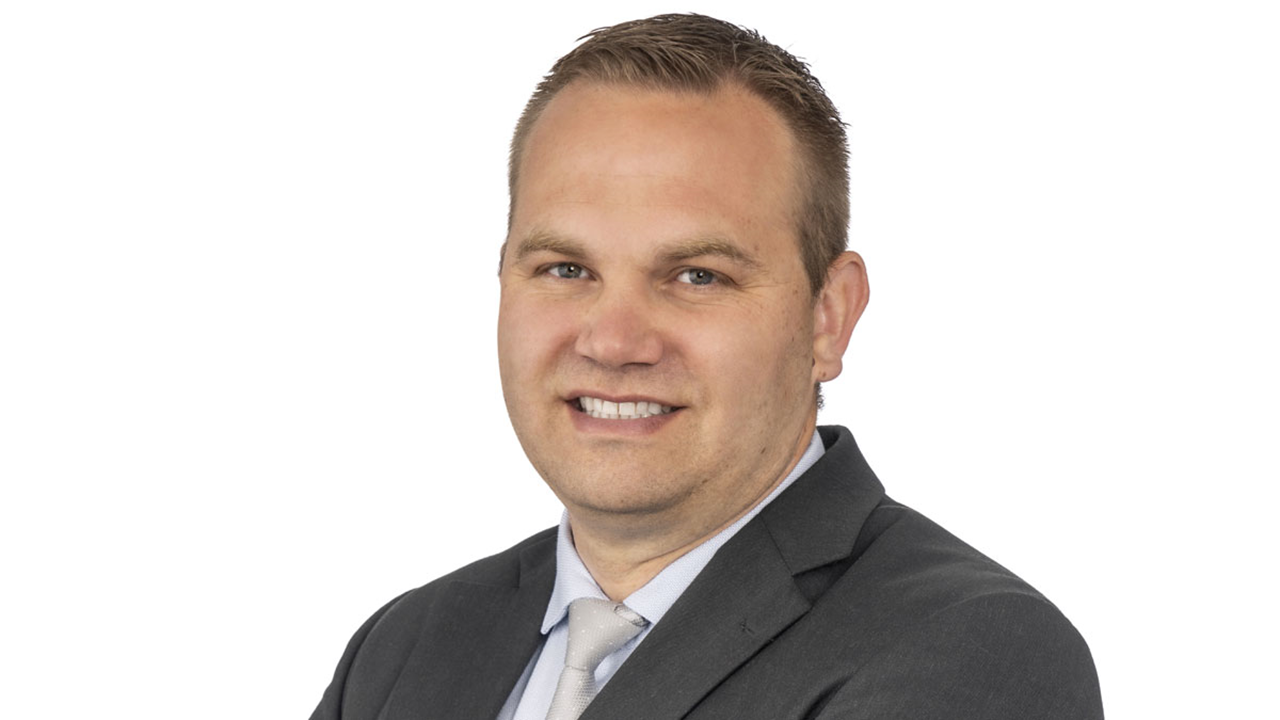 Custis, a 2012 and 2013 graduate of USD, has been with the Beacom School of Business for nine years. He was an Excellence in Teaching Award nominee in 2021.
We interviewed Custis about receiving this award and this is what he had to say.
How does it feel to win the Excellence in Teaching award?
The Beacom School of Business is filled with excellent teachers. We have -- who I think are --some of the best teaching faculty in the country, so to win an award like this means a lot to me because the quality of teaching is so high at this school.
What do you enjoy most about working at Beacom?
I absolutely adore being a professor at the Beacom School of Business! It has been one of the best things that has happened in my life. I love my colleagues and USD. I enjoy coming to work every day, but it really is all about the students. They are really fun to work with, and I love the subject matter I teach.
What courses did you teach this most recent academic year?
I teach a lot of law courses, including Legal Environment of Business, but also the Introduction to Business course. Additionally, I teach a negotiation class that I developed. In the future, I will teach more graduate Business and Its Environment classes due to our recent retirements on the Beacom faculty side. It is a very interesting balance to teach the 101 course -- which is basically like teaching at the high school level -- compared to teaching an MBA course -- which can often be filled with students who are professionals with extensive resumes. But I love all, and all levels come with their own perks. I have fun and love my job and working with our students.
Please elaborate on how the negotiation course came about.
It all started with Executive Education. I teach Executive Education and have had a very successful run with businesses and professionals who got good results from this subject. I thought this course and the skills that come with it should be taught to our undergraduate and graduate students at USD as well. I then pitched the idea to the university, and it was approved, so I continue to teach it to students now.
Talking about having balance in such a wide range of courses and student levels, do you get more students questioning certain theories and methodologies in the freshman and sophomore classes, or when they are further into their studies such as seniors and MBAs?
That is such a great question. I do not think it is as much about being a 100-level course vs 700-level course matter. I think the main factor is who has some basis of knowledge and experience. I have had students in undergrad come up with ideas and businesses that were making hundreds of thousands of dollars. Those students had more questions because they were really "in it." Many students have experiences that they want to relate to the material being taught, and I think it is great and improves learning. But it is also perfectly okay to be a young student trying to figure out where the library is and how to navigate life. That is what we are here to help them with. As faculty we have to understand where our students are at and give them the appropriate teaching style so they can learn better.
The USD Beacom School of Business promotes its yearly internal awards in four categories.
Excellence in Teaching
Excellence in Research
Excellence in Service & Engagement
Outstanding Staff Member Performance