Care is the Topic of USD's 2022 Women, Gender & Sexuality Conference
The Women, Gender & Sexuality Program at the University of South Dakota hosts its biennial research conference on the Vermillion campus and online from March 24-25.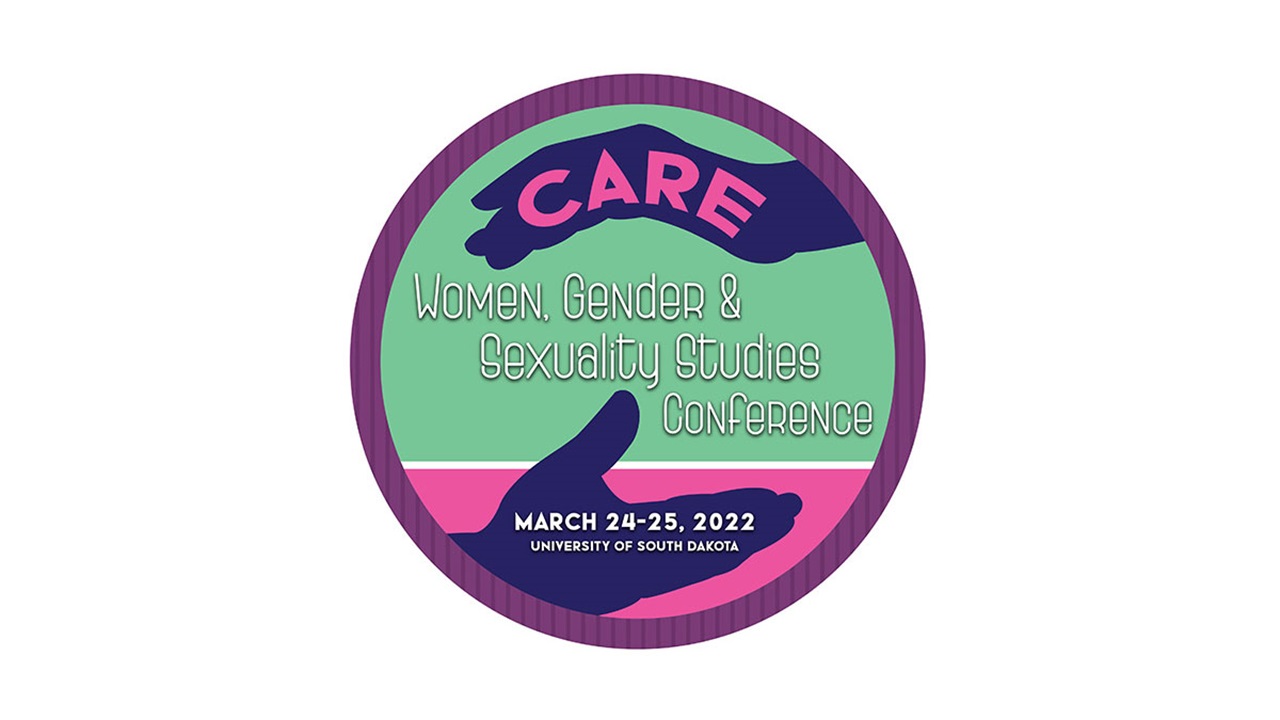 The conference features three keynote lectures, 10 scholarly sessions, a musical theater performance and an art exhibit. The conference is free and open to the public. Registration is required.
"We chose the theme 'care' in the context of our ongoing experience of the pandemic. We want this conference to foster an inclusive feminist culture that values and practices care," said Sara Lampert, Ph.D., coordinator of the Women, Gender & Sexuality Program and associate professor of history. "The pandemic also highlighted the intersectional gender disparities surrounding care, caring and care work in our society. This conference celebrates and interrogates the gender dimensions of care."
The conference's three keynote lectures are:
"(How) Can a Business Practice Real, Authentic Care?: Insights from Feminist Entrepreneurship and Feminist Organizational Studies" by CV Harquail, Ph.D., Thursday, March 24, 12:30 p.m. Muenster University Center Ballroom B/C. Harquail feminist management scholar, consultant, speaker, teacher, tool maker and author of the 2020 book "Feminism: A Key Idea in Business and Society."
"The Impact of Historical and Intergenerational Trauma on the Two-Spirit Native LGBTQ Community by Lenny Hayes, Thursday, March 24, 4 p.m. Muenster University Center Ballroom B/C. Hayes is the owner and operator of Tate Topa Consulting, LLC and a therapist specializing in marriage family therapy. He has extensive training in mental and chemical health issues that impact the Two-Spirit/Native LGBTQ and Native community, including the impact of historical and intergenerational trauma on this population, violence of all forms, child welfare issues and the impact of sexual violence on men and boys.
"In the Name of Women: The Evolving Politics of Care in the Anti-Abortion Movement" by Jennifer L. Holland, Ph.D., Friday, March 25, 12 p.m. Muenster University Center Ballroom B/C. Holland is an associate professor of history at the University of Oklahoma who specializes in the history of reproductive and sexual politics in the twentieth-century North American West. She is the author of the 2020 book Tiny You: A Western History of the Anti-Abortion Movement.
Students, faculty members, authors and artists will present at a combination of in-person and hybrid panels and performances on Thursday and Friday. Topics include "Un/der-Paid and Un/der-Recognized Care Work," "Care through Literature and Performance" and "The Radical Politics of Care: A Special Session in Memory of bell hooks."
Registration is free and gives access to all panels, lectures and performances, many of which can be accessed remotely. Registration: www.usd.edu/arts-and-sciences/women-and-gender-studies/2022-conference-registration.
For more information, contact the Women, Gender and Sexuality Studies Program at wgss@usd.edu.