Hearing as Healing
Combining medicine and communication studies helps students at the University of South Dakota Sanford School of Medicine learn the art and science of both.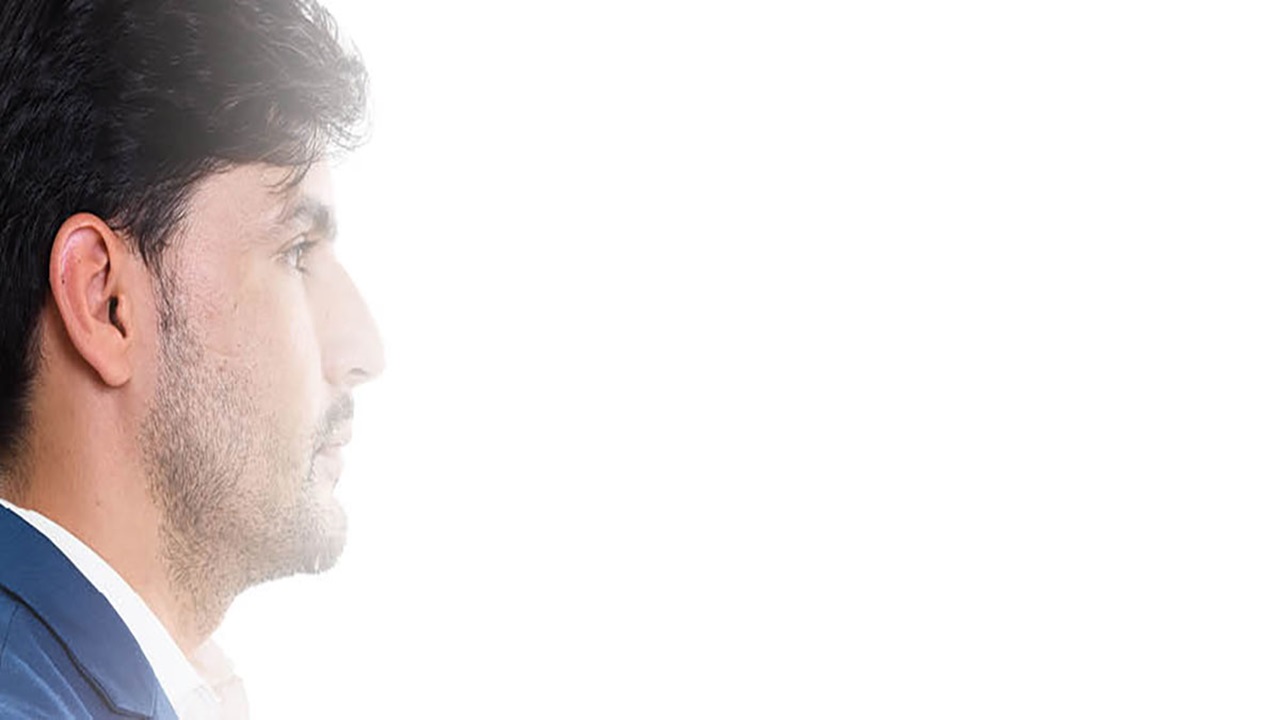 Everyone has been there: it's the end of a long week, the bills are due, and your todo list is growing at a rate that outpaces that pile of laundry on the floor. And you, at the center of it all, have so many thoughts reeling in your mind that you can't keep up with any of them.
All you want is to talk to someone and to feel like they understand what you're going through—if for no other reason than to help make sense of the chaotic world both around and inside you.
Now, think about that in terms of your health (because odds are you've been there, too). Things are "off," you're not sure why and you need answers. A physician who knows how to listen and understand not just your symptoms, but the underlying cause of your distress, can help you make sense of both at once.
Learning to Listen
"One of my favorite things to tell medical students is that the number one preventable source of medical misunderstandings is communication between doctor and patient," said Jill Tyler, Ph.D., who is an associate professor in and chair of the Department of Communication Studies at the University of South Dakota.
Since 2012, Tyler has partnered with USD's Sanford School of Medicine to help aspiring physicians rethink the way they communicate with patients. Rather than focusing on symptoms, the students are encouraged to dig deeper and find the story beneath. But to think differently, you have to learn differently.
Prompted by a 2013 shift in training standards, medical schools across the country started looking for new ways to educate students, in communication skills. Previous methods usually took the form of partnerships: students were paired with experienced physicians and observed daily interactions as a means of learning communication styles. However, fewer available physicians and higher standards from the Accreditation Council of Graduate Medical Education (ACGME) created a need for new training methods.
At USD, the response was joint programming between the Department of Communication Studies and the Sanford School of Medicine. Tyler began working with the medical school's Clinical Foundations program to provide lectures and exercises for first-semester medical students.
"We wanted to make sure our future physicians graduate with not just the knowledge, but also the tools they need," said Roy Mortinsen, M.D., director of the Clinical Foundations program. "So we're teaching them patient-centered communication in areas like greetings, good eye contact, bedside manners and overall listening skills."
Central to listening—and understanding—is empathy, which is a main focus of the departments' collaboration. Making the effort to understand the whole story, as told by the patient, helps physicians build a relationship of trust and mutuality. And that's where healing happens.
"Patients feel better, heal better, have higher satisfaction and are more adherent to treatment plans when they have a strong relationship with their physician," said Tyler. "These are all predicted by the physician's empathy skills: with seeing the world through another person's eyes. But that's not easy."
Applying the Science of Communication
Nothing about empathy is easy, from education to application to evaluation. Some will even argue that it can't be taught: either you have it or you don't. However, if empathy, by definition, is the ability to understand and share the feelings of another person, then exposing students to perspectives and stories outside their own is a step in the right direction. But how does that happen?
At USD, it happens in multiple ways. Aided by her research in narrative medicine, Tyler advocates for uncovering a patient's whole story. With that story understood, the physician can make a more accurate diagnosis and speak to the patient in a way that is personally meaningful. With the university's collaborative programming, students can work toward that very goal.
"My education is showing me that I'm not just a 'prescriber' and that I have something more to offer my patients than a synthetic substance," said Nicole Clemen, a student in the Sanford School of Medicine Class of 2022. "While these are often necessary for the full health of patients, they also need something more. They need the humanity of medicine shared with them by all the health care staff."
Education takes place in exercises such as mock scenarios with a patient who has a serious but unknown medical condition. For example, a patient comes in wanting pain medication but won't say why. The underlying cause in this scenario is that the patient is being abused at home but does not want to admit or report it. Getting the full story means the patient gets the help they really need but it can only happen if the physician communicates effectively and obtains all the details.
Other methods include staged clinical examinations, in which students are recorded while interviewing standardized patients. Tyler and fellow faculty members Aimee Sorensen, M.A., and Leah Seurer, Ph.D., observe the encounter from a separate room, and then provide students with immediate feedback when the interview is done. Empathy is difficult to measure, so the faculty rely on reflections, self-assessment and conversations with these patients to understand how well they felt they were heard.
"It's great that we can partner with the communications department to offer students this kind of learning," said Cathy Logue, R.N., M.A., coordinator of the Clinical Foundations program. "This is one of the building blocks of our program."
Students haven't stopped there, though, and have used their own research to study the effects of medical improvisation on patient-centered communication skills. In 2016, then-student Andrea Peterson, M.D., attended a train-the-trainer workshop put on by Katie Watson in Chicago, Illinois. Watson is an attorney and professor at the Feinberg School of Medicine at Northwestern University whose integration of medicine and improvisation has benefited physicians, nurses and theater professionals throughout the nation.
As a result of the workshop, Tyler initiated a course for medical students that taught theatrical improvisation as it relates to physicians. The five-week course challenged students to use empathy and connect with others in emotional ways—and it worked. Topics ranged from language use with patients to how statements like "tell me more about that" can encourage patients to open up more.
"One of my favorite things to tell medical students is that the number one preventable source of medical misunderstandings is communication." - Jill Tyler, Ph.D.
Students' reflections on the course indicated that they felt more confident in their communication abilities and that they had more options for getting information from patients. On top of that, it was an opportunity for them to try something different.
"This took place during one of the hardest semesters of medical school, when students are taking a lot of classes on subjects like endocrinology," said Tyler. "Improv was a way to switch gears and have the students express themselves differently while learning."
Practicing the Art of Medicine
Well-understood is the idea that medical students commit to heavy course, homework and workloads as future physicians. But the students know that, too, and make the commitment regardless; when it's work you want to do, it's worth the effort. Pursuing a degree is all part of the process in helping others heal.
"Yes, we're becoming trained in the science and workings of the body, but we're not really doing our jobs if we're not funneling that knowledge into empathetic and compassionate care for our patients," said Dan Schmidtman, part of the Sanford School of Medicine Class of 2022.
And his fellow students agree.
"Medicine really is about the restoration of people," said Riley Schaap, Class of 2022. "The art of communication is not easy to master, but Jill Tyler helped reinforce the fact that a patient is never a checklist, and it's important to build a relationship while gathering information."
Patients are vulnerable, after all, so it's crucial for their physicians to level the relationship—especially considering the patient is carrying all the crucial information. In most cases the topic of discussion is incredibly personal, and a patient who does not feel understood or equal is less likely to speak up.
"You get so used to learning and speaking in highlevel scientific terminology, but when you're talking to patients, they don't really care about that," said Landon Withrow, Class of 2022. "They just want to know what's going on; and sometimes they'll pretend they do, which
you have to be able to recognize."
That level of awareness doesn't come easily, especially when physician burnout is at an alarming rate. Constant decision-making and active listening are no small tasks on top of everyone else doctors and nurses are trying to help. The good news is that empathy can lighten that load, too.
"If you truly care about medicine for the impact you can have on someone's life, and if you're able to have and express this empathy toward your patients, you're never going to experience burnout the same way," Withrow said. As with any profession, being in it for the right reasons makes the work seem less like work.
Medicine is a science, but it's so much more. There's an art to healing as well: a humanistic side that views a physician as more than a prescriber in the same way that a patient is more than a diagnosis. Balancing both elements can help people make sense of the world around them and it all starts with hearing what they have to say.
There's Always More to the Story
"Humans are stories, and stories are our way of making sense of the world."
Jill Tyler's words reflect the teachings of narrative medicine— a branch of medical practice that uses patients' narratives to promote healing. At every interaction, patients and physicians are working to make sense of the world. Together they can discuss what works for treatment, what needs to change and what next steps should be taken. As this shared communication takes place, the patient's story unfolds and opens the door for a
different kind of healing.
Use of narratives is nothing new; it's one of the oldest traditions in human history. For as long as humans have existed, we've been sharing stories. Each story is as complex and unique as its source, so the power of perspective cannot be overlooked. To Tyler, that means researching all sides of the healing process. She meets and interviews patients, families and physicians, and then shares what she learns when teaching students of all disciplines.