Undergraduate Researcher Uncovers High Concentrations of Dust Emissions in Utah
Undergraduate researcher Wyatt Wiebelhaus, a junior majoring in sustainability at the University of South Dakota, conducted research on the impact of off-road vehicles on soil disturbance and dust emissions in Utah to learn about the effects human activity has on the natural landscape.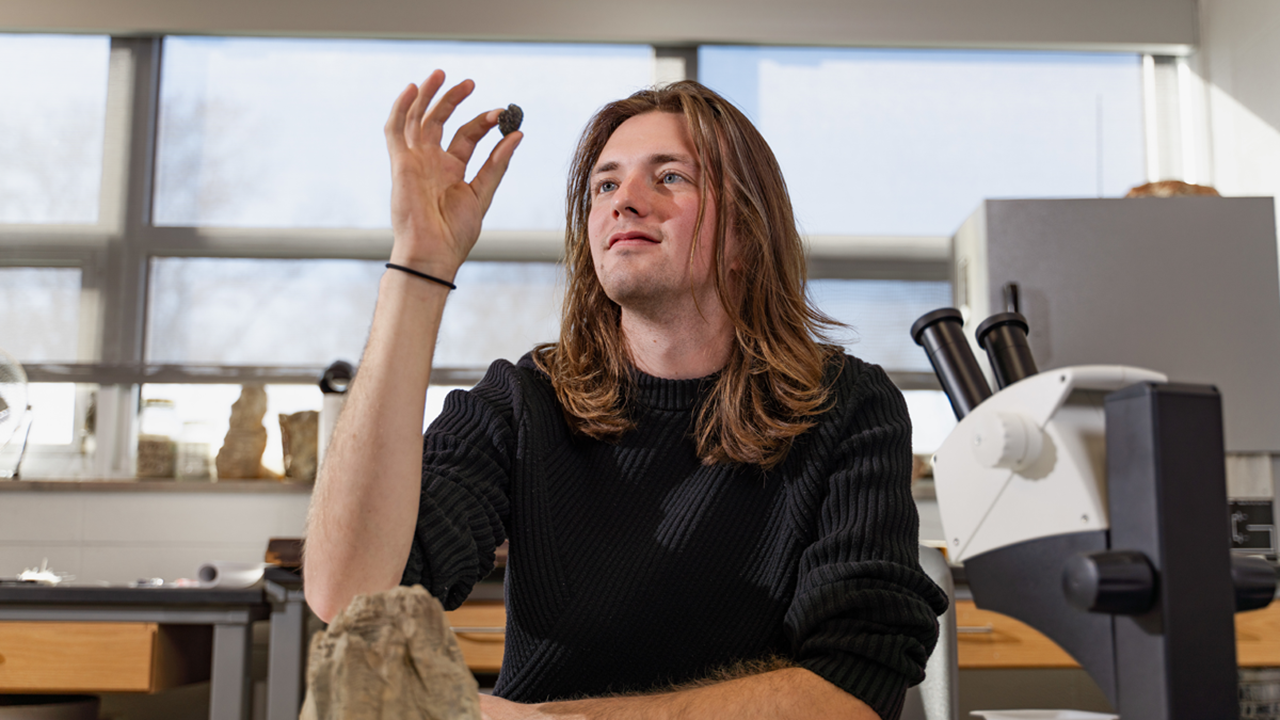 Despite the upward trends in the use of off-road vehicles (ORV) and the formation of new ORV trails, there is very little published on the impact of ORV dust. Wiebelhaus's study focused on comparing the dust emission potential of ORV trails versus adjacent undisturbed soils at recreational sites in Utah.
A Fordyce, Nebraska, native, Wiebelhaus used the Portable in Situ Wind ERosion Laboratory (PI-SWERL) to test soils at several popular ORV areas including the Bonneville Salt Flats, Knolls, Lone Rock and Little Sahara recreation areas.
His study revealed that the growing popularity of ORV and new trails has led to a rise in soil disruption and dust emissions in Utah, showing that disturbed trails produced concentrations of dust one to eight orders of magnitude higher than their undisturbed counterparts.
"I was inspired to complete this research because I wanted to contribute to the scientific community in a way that could help people maintain the health of the soils and the natural landscape in the future," Wiebelhaus said.
Wiebelhaus's findings have the potential to help inform land management policy in recreational areas and provide a better understanding of the environmental impacts of ORV use.
"Wyatt's data set rivals those collected by some master's thesis students," said Mark Sweeney, Ph.D., professor of sustainability & environment. "I feel Wyatt's research is publishable and will make a valuable scientific contribution to anthropogenic dust sources related to human land use."
"Hopefully my research and other similar types of research can be used to inform park officials and recreationists alike of the best ways to continue to use the resources available to us," Wiebelhaus said. "I am proud of how much work that I have been able to accomplish in what feels like a relatively short time."
Upon completing his undergraduate degree, Wiebelhaus plans to stay at USD and pursue a graduate degree in sustainability. He plans to use his education to find a career in research, ideally one that allows him to investigate the problems affecting people right now and how to prevent future environmental problems.