USD Medical Biology Student Proposes Technology for Early Detection of Heart Attacks
Benjamin Van Bockern, a senior majoring in medical biology at the University of South Dakota, has proposed a synthetic biomarker system to detect signs of myocardial infarction (MI) – commonly known as a heart attack – before it happens.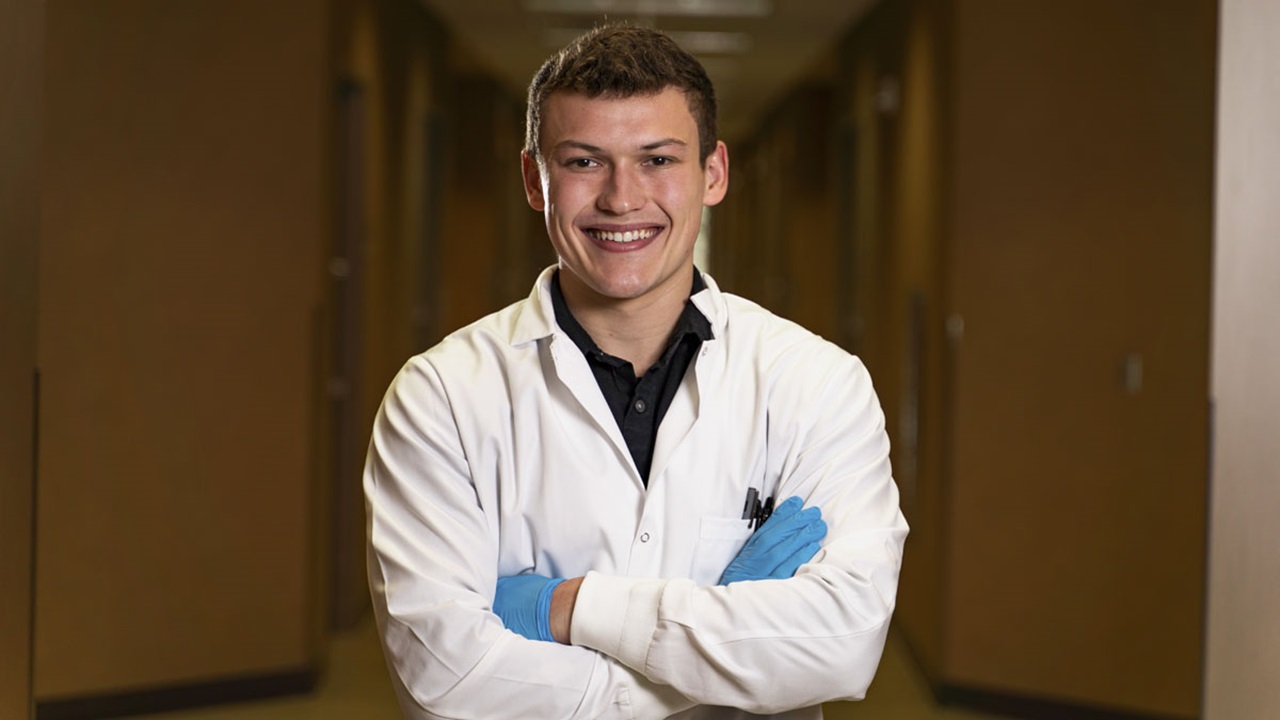 Over 600,000 people die of heart disease in the United States every year, and heart attacks are a major contributor to this number.

Because most current tests and imaging strategies can only gather information of extensive damage to the heart after MI has happened, Van Bockern said that more technology should be available to collect data on heart health before anything fatal occurs.

To enable pre-onset detection of MI, Van Bockern proposed to create a synthetic biomarker system that responds to early MI conditions, such as inflammation and oxidative stress.

"The fact that heart attacks negatively affect so many people each year is what inspired my research," Van Bockern said. "I am proud to know that this research has the potential to change the way we think about diagnostic medicine."

William C.W. Chen, Ph.D., assistant professor of basic biomedical sciences, has mentored Van Bockern and recently nominated him for the Undergraduate Research Excellence Award for his contributions to the study of MI testing.

"Benjamin's proposed research project is part of a major direction in my lab to develop next-generation biological devices," said Chen. "This novel synthetic biomarker system is likely to be developed into a patented diagnostic technology for the early detection of MI."

After graduation, Van Bockern plans to attend medical school at USD and specialize in family and sports medicine. "I am excited to see where my journey in medicine takes me and what the future has in store," he said.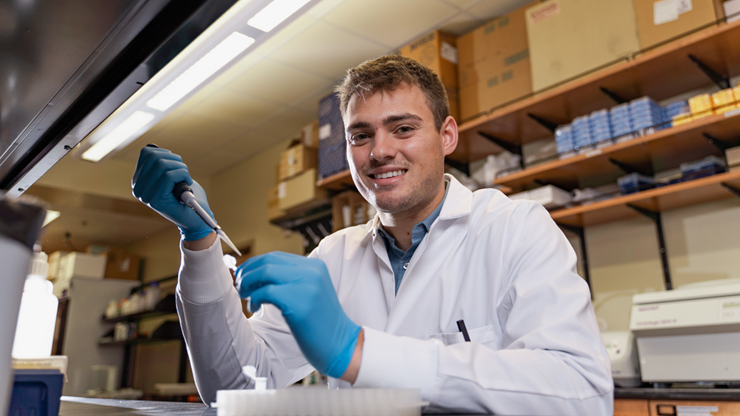 University of South Dakota senior Mason Woldt, a medical biology student, is conducting extensive research on the science behind strokes. He has proposed a technological system for detecting the probability of ischemic strokes (IS) in high-risk patients.