USD Sustainability Expert Featured on Global Academic Podcast
University of South Dakota's Chair of the Department of Sustainability & Environment Meghann Jarchow, Ph.D., was recently featured on The Academic Minute to discuss her research on local sustainability and sustainability education.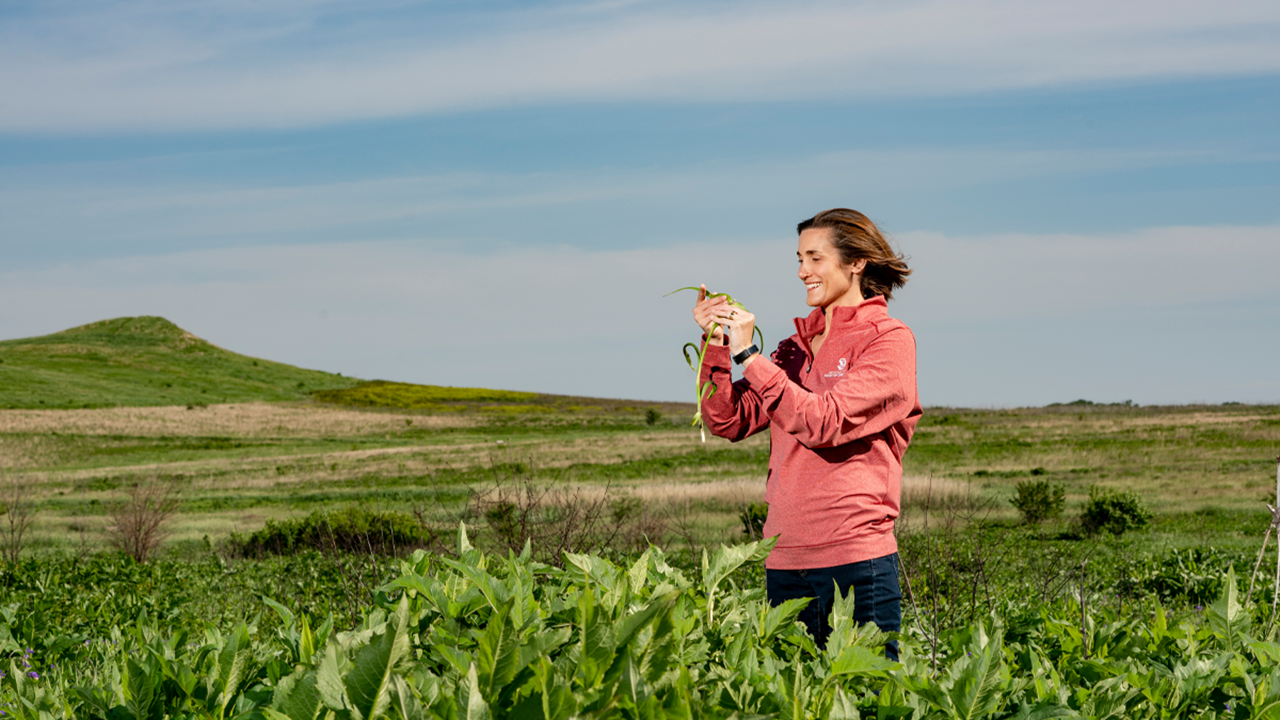 The Academic Minute is a two-and-a-half-minute daily module that features researchers from colleges and universities around the world, keeping listeners updated on groundbreaking research.
"With the relative newness of sustainability as an academic field, I think that there is a real opportunity to shape the direction of how the field develops," said Jarchow. "I would like to be a part of the work shaping the field, and engaging in important discussions like these is a crucial part of that work."
Jarchow sat down with Lynn Pasquerella, Ph.D., president of the American Association of Colleges and Universities, to discuss her research interests and the importance of reframing sustainability discussions.
Jarchow also mentioned that sustainability holds the potential to drive transformative change.
"Sustainability has the power to be an effective framework to shift our thinking and drive us toward the future that we want," said Jarchow in the podcast episode. "It will involve using systems thinking, embracing complexity, acting thoughtfully and strategically, developing and using technology appropriately, and working in community and not competition. It will involve using all our assets to start creating the places that we want."
Get access to Jarchow's full segment on The Academic Minute website.