USD to Host Joint Meeting of South Dakota Academy of Science and Missouri River Institute Oct. 27-28
The University of South Dakota will host a joint meeting of the South Dakota Academy of Science (SDAS) and Missouri River Institute on Friday and Saturday, Oct. 27-28, on USD's main campus in Vermillion.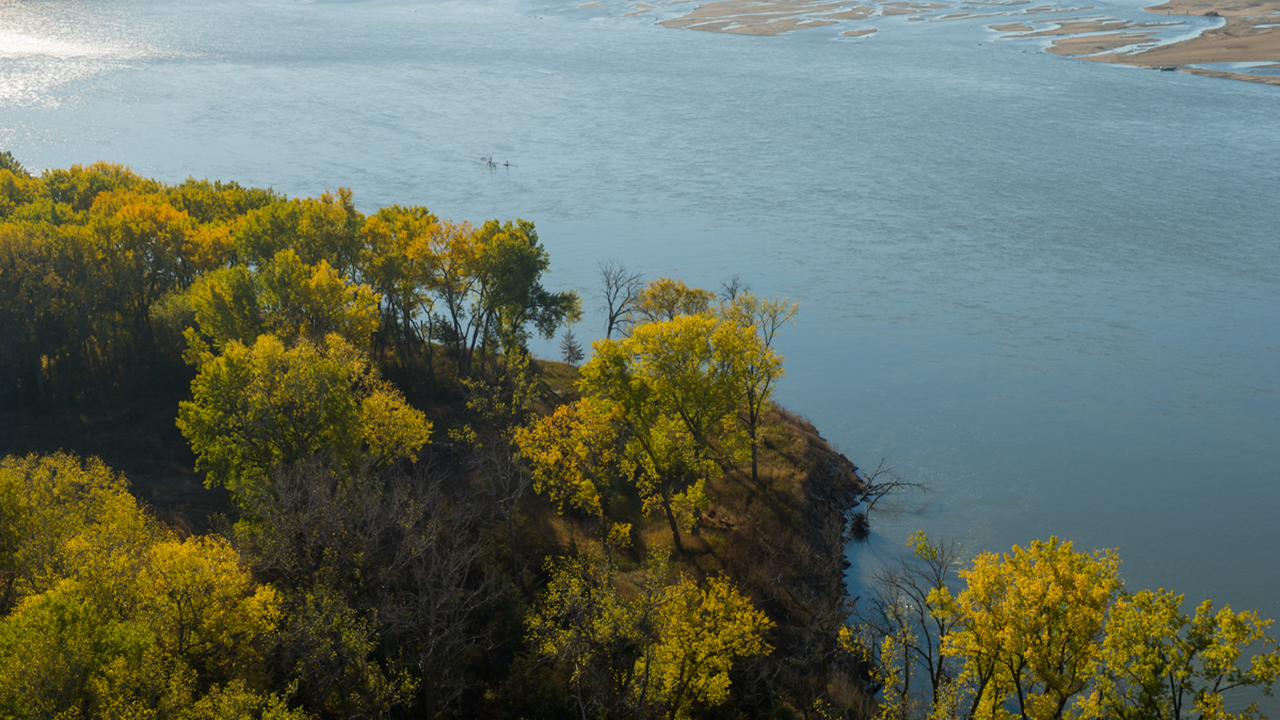 "The focus of the symposium is to bring academic scientists, state and federal agency scientists, and land managers together to talk about recent science and management on the Missouri River," said David Swanson, Ph.D., director of research of the Missouri River Institute and biology professor. "This year we combined both annual meetings to reach a broader audience."
The Missouri River Science and Management annual symposium will begin on Friday, Oct. 27, at 9 a.m. in the Muenster University Center Ballroom A. The event will include presenters from USD, as well as federal and state government agencies involved in Missouri River research and management. The daylong symposium will include discussions on current research topics such as floods, hydrology, sedimentology, effects of river management, riparian forests, and fish and wildlife.
Tyler Kelly, author of "Holding Back the River," will present the keynote address on Friday at 7 p.m. in Farber Hall, which is located inside Old Main on USD's campus. Books will be available for purchase and a book signing will occur after the keynote address. Friday's events are open to the public. View a full schedule of events.
SDAS will hold its meeting on Saturday, Oct. 28, in MUC Ballroom A. The event will include two concurrent sessions with research presentations on life sciences and physical sciences in the morning, with a catered lunch, followed by a research poster session. The SDAS meeting is open to members of the SDAS that have paid registration to the meeting. Registration for the meeting can occur at the door, on both Friday and Saturday mornings from 8-9 a.m.