College of Fine Arts Alumnus Celebrates a Decade of Playing His Dream Role
University of South Dakota alumnus Cody Jamison Strand is celebrating 10 years of playing the role of Elder Cunningham in the Tony-winning musical "The Book of Mormon" this month.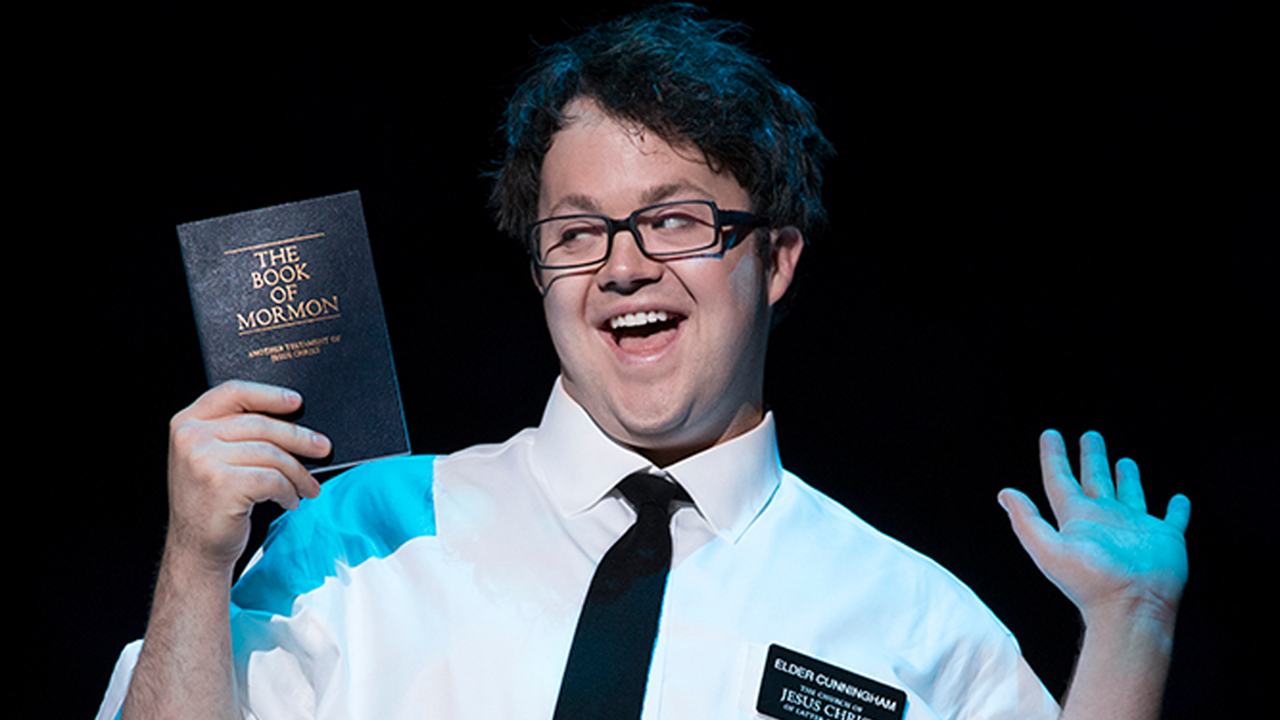 A 2012 graduate of the College of Fine Arts, Strand made his Broadway debut as a lead character within a year of graduating and has been starring in that role for over a decade. While 10 years may seem like a long time to play the same role, Strand has no intentions of switching directions anytime soon.
"I'll stay with this show as long as they will have me," Strand said. "This isn't exactly a job one can walk away from. It's weird when you've done the dream role thing. I'm always asking myself questions like, 'What happens next?' And, 'How do you dream bigger than Broadway?'"
For now, he'll continue to excel in the role he's always known, in which he performs eight shows a week for 52 weeks a year.
"Pulling off a great show once is talent, but pulling off a great show consistently is a skill," said Strand. "The amount of professionalism, craftsmanship and passion I have absorbed from industry professionals that I have been so lucky to work with over the years has been invaluable."
His role as Elder Cunningham has taken him all over the world, including two North American tours that brought him through every major city, as well as a few in Canada. He also performed on the West End in London. Since 2018, he has been stationed in New York City.
Strand's path to New York City began at USD, where he was introduced to a key figure in helping him land his first role.
"Professor Matt Nesmith actually brought in a talent agent for a workshop, and that talent agent was the one who got me the audition once I moved to NYC," Strand recalled.
Strand received his Bachelor of Fine Arts in theatre with a specialization in acting from USD's College of Fine Arts and constantly finds himself going back to what he learned during his time at the university.
"USD finds it particularly important, as I do, to focus on getting work," Strand said. "Auditioning is something that you, as an actor, will be doing constantly. While at USD, I was walked through how to make a resume, what I should be wearing, how to enter a room with confidence and how to be myself when people are staring at me. I use these skills weekly, sometimes daily."
Strand's favorite part about his role is the ability to go on stage and entertain an audience.
"My favorite thing about Elder Cunningham is that I get to make people laugh every night. After so long, that's the single thing that never gets old," Strand said.