Music Student Becomes First USD Singer to Win Major Prize in NATS National Competition
Lauren Paul, a recent graduate of the University of South Dakota College of Fine Arts, received a third-place award in the National Student Auditions national competition, an event sponsored by the National Association of Teachers of Singing (NATS), on July 8.
"Placing third at the NATS National Student Auditions is a tremendous accomplishment that I am so humbled by," said Paul. "The experience of being invited to the NATS annual conference in San Diego was fantastic. I learned a lot about the field from the clinicians there and it was an honor to compete."
Paul, who earned her Master of Music in May 2023, won $500 for taking home third place in the final round of the advanced classical treble division.
"Lauren is a wonderful young artist and the first USD singer to win a major prize in the national finals of NATS," said Tracelyn Gesteland, DMA, professor of voice and opera. "I am so proud of her and look forward to celebrating her and her future achievements."
In March, Paul placed in the top five in the North Central regional auditions, which qualified her for the national competition. She was the only singer from the entire North Central region – which includes the states Wisconsin, Minnesota, North Dakota and South Dakota and Canadian provinces Manitoba and Saskatchewan – to advance to the national finals.
Another USD student, Denisse Balandran, a senior vocal performance major, advanced to the national semifinals as one of the top 14 singers in the upper college classical treble division.
Music students in the University of South Dakota College of Fine Arts were among the top prizewinners at two competitions hosted by the South Dakota Music Teachers Association (SDMTA) at South Dakota State University (SDSU) earlier this month.
University of South Dakota voice students won several awards at the North Dakota District National Association of Teachers of Singing (NATS) Auditions in Dickinson, North Dakota, earlier this month.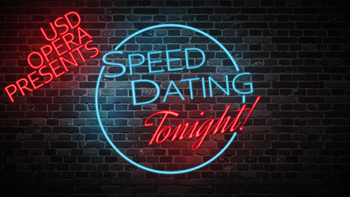 The University of South Dakota Opera won third place in The American Prize in Virtual Performance competition for its production of "Zoom Speed Dating Tonight."