USD Hosts 7th Biennial Western Cast Iron Art Conference
The University of South Dakota is hosting this year's Western Cast Iron Art Alliance Conference, "Passion and Practice," Oct. 5-9.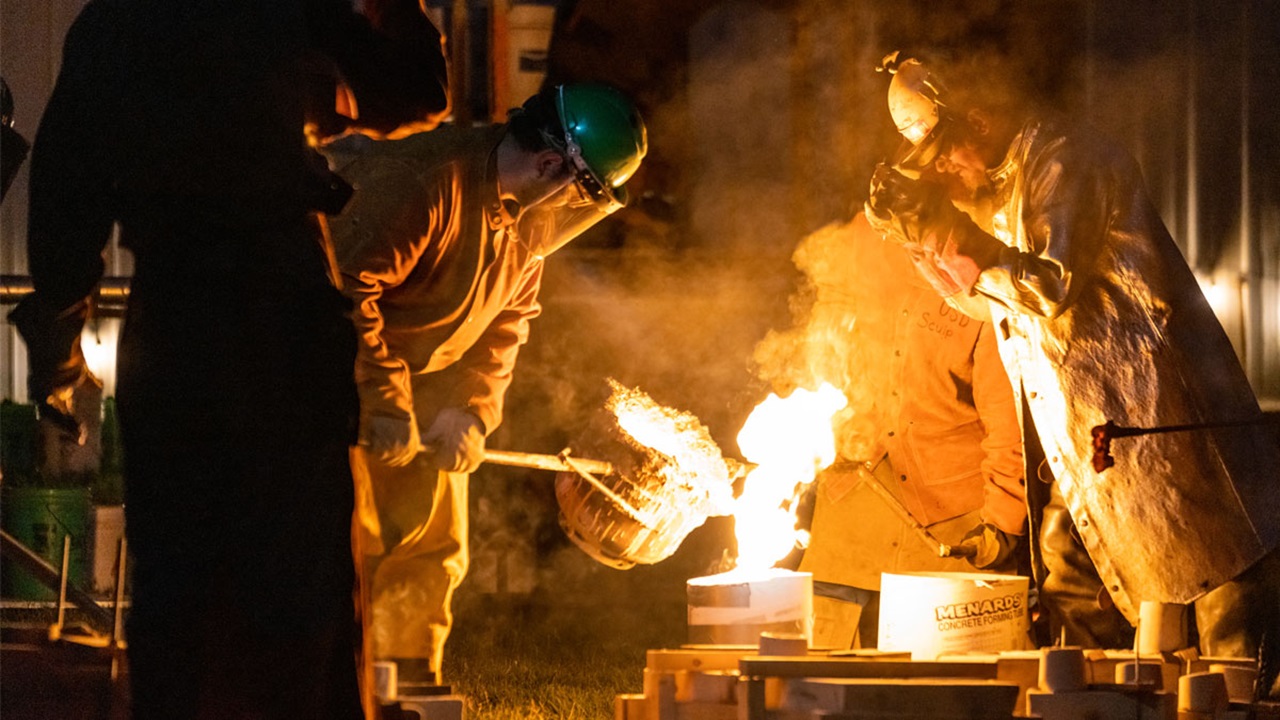 The Western Cast Iron Art Conference (WCIAC) is a biennial event that displays the work of iron casting artists from across the western states. The conference is intended to communicate, educate and celebrate cast iron as a sculpture medium.

The 7th WCIAC will include multiple workshops, panels, presentations, demonstrations, multiple iron pour events and a practitioner's conference.

"This will mark the third iron pour in USD's new sculpture yard and the first time USD has hosted a sculpture conference," Christopher Meyer, MFA, conference host and USD associate professor of sculpture, said. "This group of sculptors creatively focuses on a variety of art forms ranging from installation to performance works utilizing cast iron."

The WCIAC will include three separate exhibitions; each are free and open to the public. The National Juried Professional and Student Exhibition will be held at the John A. Day Gallery in the Warren M. Lee Center for the Fine Arts on the USD campus, open Thursday, Oct. 6, and Friday, Oct. 7 from 9 a.m. to 5 p.m. "Friends and Neighbors," a memorial for deceased iron artists, will be held at the Coyote Gallery in downtown Vermillion, open Thursday, Oct. 6 from 7-10 p.m. "Pearlsnaps," the Western Cast Iron Art Alliance Board Members Exhibition, will be held at the Washington Street Art Center.

A reception will be held for each exhibition at their respective locations on Thursday, starting at 6:30 p.m. "Pearlsnaps" will only be open for visitors during the reception.

In addition to the conference exhibitions and receptions, there will be an Iron Carnival and Performance Pour open to the public in Prentis Park on Friday, Oct. 7, beginning at 5 p.m.

The Western Cast Iron Art Alliance (WCIAA) is a non-profit organization that consists of iron casting artists in the western states that have existed since 2008 to educate, demonstrate and exhibit cast iron in the region. More information about the conference and the WCIAA can be found at Wciaa.org.
It began as an equipment test-run 10 years ago. Now, it is one of the most highly anticipated art performance events at the University of South Dakota College of Fine Arts.