Jantina Donaldson Earns USD Employee of the Month Recognition
Jantina Donaldson, senior secretary in the Department of Family Medicine at the Sanford School of Medicine, was named the March USD Employee of the Month. She was honored at a surprise celebration this spring at the SSOM.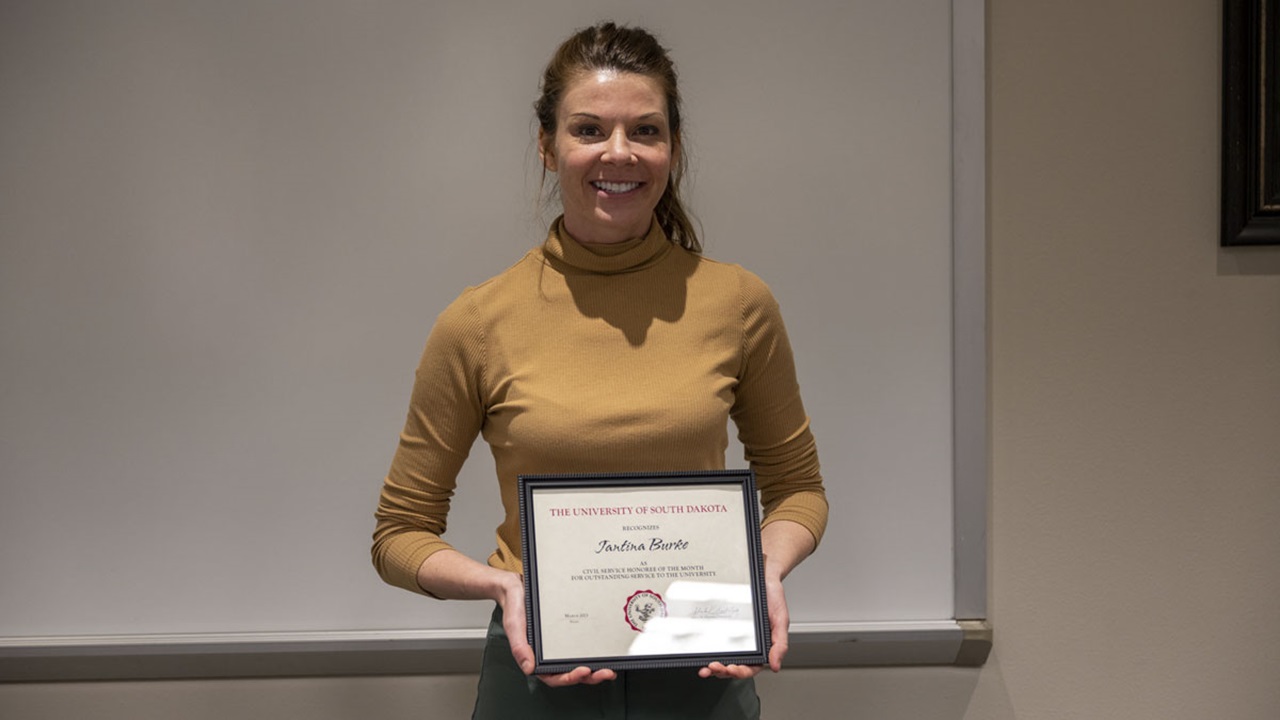 Donaldson is the main administrative support person for some very large events that occur in the third year of medical school. One of those is Cultural Immersion, which is a week full of culturally diverse experiences. She arranges multiple speakers and sites for this experience that all 71 medical students take part in, which takes months to plan. Often, in the past few years with the COVID-19 pandemic, speakers and sites cancel at the last minute, making it even more challenging.
Donaldson was nominated by her colleague, Janet Fulk, assistant director of the FARM Program.
"No matter what, Jantina goes above and beyond to ensure that every student has a place to go and that the experience is as organized as possible, even with last minute changes," Fulk explained. "Jantina is extremely patient and kind to the students. She is resourceful and innovative when things do not go as planned and never seems to get flustered. She has done a great job with this and the other large student events that she supports."
"I've been enjoying my time with the SSOM, and it's such an honor to receive recognition and appreciation for my efforts," said Donaldson, who has been with the medical school for two and a half years. "I love the team I work with and how supportive we are of each other. When working on projects and events throughout the year I've gotten the pleasure to get to know different people, and it's been exciting to navigate new ideas, challenges and changes. I'm very grateful to be thought of for the Employee of the Month honor."