New Biochemistry Major Announced at USD
A new major in biochemistry at the University of South Dakota will prepare students for graduate study in biochemistry or biomedical sciences; professional study in medicine or dentistry; and careers in the life sciences, biochemistry, pharmaceutical or biomedical industries.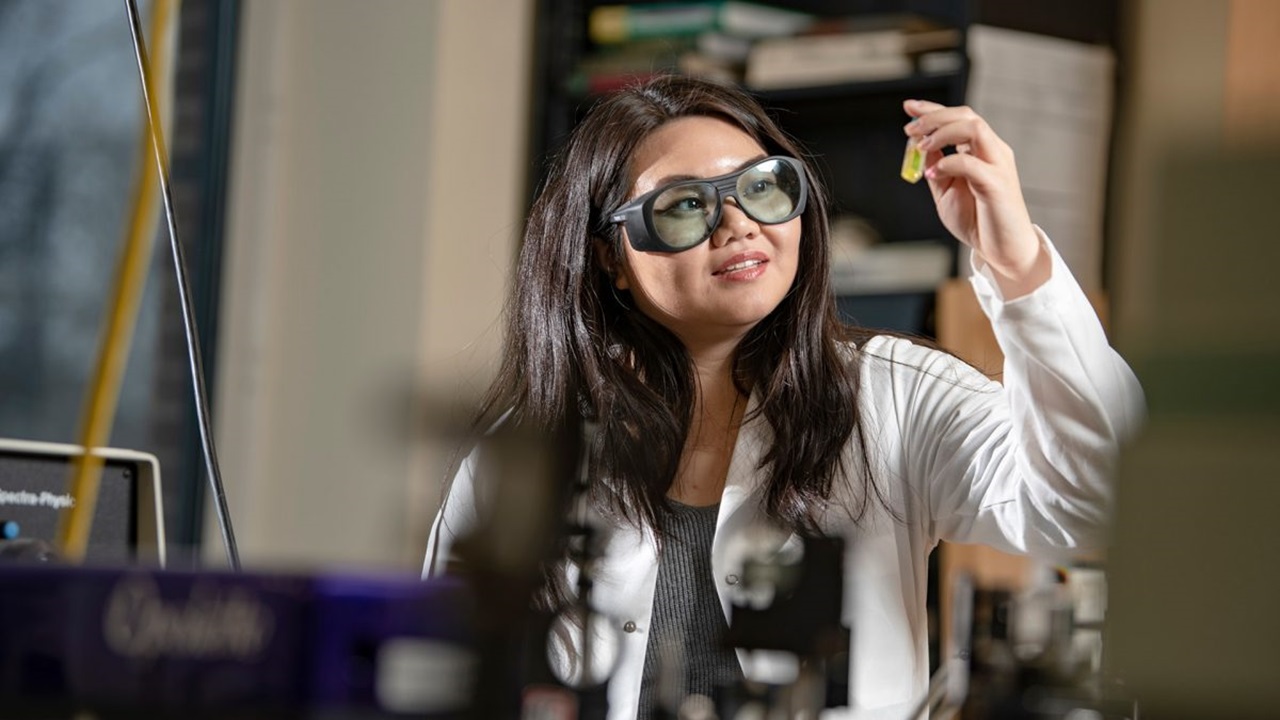 "With the state's only medical school located in Vermillion, USD has traditionally drawn students interested in medicine and health sciences," said Andy Sykes, Ph.D., professor and chair of the Department of Chemistry, which administers the new degree.
"USD is ideally suited to offer an interdisciplinary program in biochemistry, which draws upon the disciplinary strengths of existing academic expertise in chemistry, biology and basic biomedical sciences in USD's Sanford School of Medicine, as well as the research and laboratory opportunities afforded by the faculty in these programs."
Students majoring in biochemistry will take courses in math, physics, chemistry, biology and microbiology. Sykes said the new major is composed of classes that already exist at USD. For instance, the second-semester Organic Chemistry course, adopted for the medical biology major previously, already prepares students for biochemistry by teaching organic chemistry as it relates to biomolecules. The department also hired a new bioanalytical chemist last fall.
Since biochemistry is an experimental science, students also will be encouraged to take part in undergraduate research opportunities. "Current projects combine the materials chemistry strength of our department with basic biomedical sciences," Sykes said.
"These projects include developing nanomolecular cages to trap methamphetamines in the brain to prevent drug overdose and using nanoparticle technology to fight cancer."
USD anticipates that 27 students will graduate with a biochemistry degree from the institution over the next four years.
"The new biochemistry major is a natural fit for USD," Sykes said. "We hope to attract new, talented students to our campus with the new major starting in fall 2021."