New Physicians Celebrate Graduation from the USD Sanford School of Medicine
The 65 newest graduates of the University of South Dakota Sanford School of Medicine accepted their diplomas at its graduation convocation ceremony, held on May 5 at the Sanford Pentagon in Sioux Falls.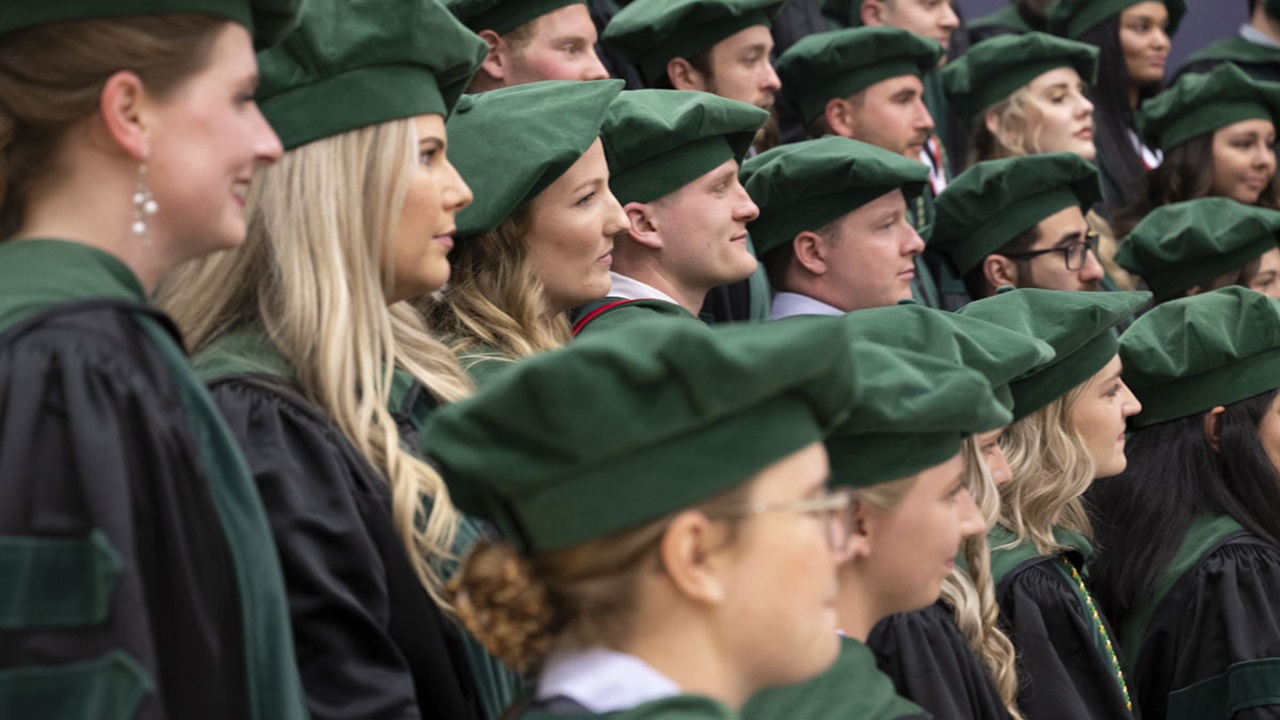 The new physicians will move on to the next stage of their training at clinics, hospitals and health care facilities across the nation. Destinations for USD medical student residencies include 27 states. South Dakota takes the lead with keeping 15 USD medical school graduates from the Class of 2023. Iowa, Nebraska, Michigan and Wisconsin will host four graduates each, while Arizona, California and Kansas will host three apiece
The most popular residency is family medicine, with 10 graduates pursuing training in that area. Nine graduates will receive training in pediatrics, eight in family medicine, six in psychiatry and five each in emergency medicine and general surgery.
The ceremony's keynote speaker was Dr. E. Wesley Ely, the Grant W. Liddle Chair in Medicine and Professor of Medicine at Vanderbilt University Medical Center.
"This is the end of examinations, but it's the beginning of testing," Ely advised. "Always remember that the patient is the most important person in the room."
Multiple awards were presented to outstanding graduates and faculty members, and the military oath was administered by Dr. Michael Koch, SSOM professor emeritus and retired U.S. Air Force physician. The Affirmation of the Physician was led by Lucio N. Margallo II, M.D., FACP, president of the South Dakota State Medical Association.