Residency Choices Influenced by FARM Experience
The influence and successes of the medical school's FARM (Frontier And Rural Medicine) program is revealed by the career choices of our graduates.
FARM offers a nine-month clinical training in a rural setting in South Dakota to selected Pillar 2 students. The program introduces students to the rewards and demands of rural medicine. Since its inception in 2014, the program has seen 34 students successfully match into residencies following graduation. Twenty-three of those students matched into some aspect of primary care, including family medicine, internal medicine, pediatrics and obstetrics. Fifteen students in that group chose family medicine. The program is helping the medical school achieve its mission to educate and prepare medical students for primary care service, with an emphasis on rural practice.
A 2020 analysis by "U.S. News & World Report" revealed that of 160 medical schools in the United States, USD's medical school rated sixth best at producing physicians who practice in rural locations. This impressive statistic can be traced, in large measure, to the school's FARM program.
Two recent medical school graduates, Drs. Kellan Klubben and Joe Napierala,are pursuing residency training due to their experiences in the FARM program. They both earned the residency matches of their choice.
Dr. Klubben, a native of St. Peter, Minnesota, earned his undergraduate degree from Augustana University in Sioux Falls. He described FARM as "one of the pivotal happenings in my medical school career." His FARM experience, in Mobridge, South Dakota, explained Klubben, "gave me a true perspective on what I want my medical practice to be. I want to be like an old-school physician who does many things in medicine. I like the idea of practicing in a very rural place. I like that challenge."
Klubben's residency is in rural and family medicine at the University of Wyoming. After his residency, Klubben intends to practice in Wyoming, Montana or western South Dakota.
Dr. Napierala grew up on a farm near Alta, Iowa. Like Klubben, he is a graduate of Augustana University. Napierala wanted to be a doctor since he was 13 years old, after an experience with appendicitis.
"My interest in family medicine started with the FARM program," said Napierala, citing his farm and small-town background as a central reason why he wants to one day practice as a family practitioner in a rural community. "I like the idea of being a jackof- all trades physician," said Napierala, "and practicing in a small town requires that you know full spectrum medicine." Napierala's FARM assignment was at the Winner Regional Healthcare Center in Winner, South Dakota.
Upon graduation, Dr. Napierala will be commissioned as a captain in the U.S. Army, and he'll be performing his residency in family medicine at Tripler Army Medical Center in Hawaii. The young physician is committed to the military for at least four years following residency.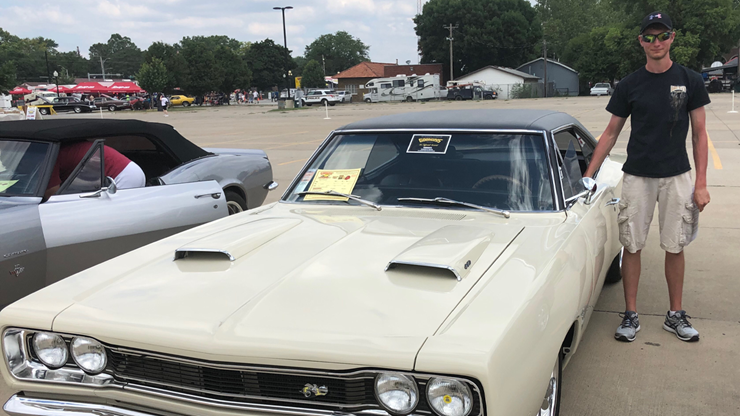 Restoring classic cars, helping out on the family farm and beating his friends in Mario Kart tournaments are just a few of third-year Sanford School of Medicine (SSOM) student Gaven Bowman's favorite pastimes. Restoring cars, a family affair for Bowman since his early days, has proven to have several parallels to the art of medicine in his eyes.
As the stage of training following graduation, residency programs offer medical students opportunities to focus on their fields of specialty.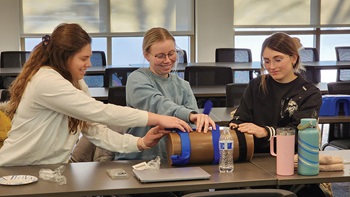 A new weeklong course, Transition to Residency, gives medical students at the end of Pillar 3 a little extra preparation for entry into internship.