Sanford School of Medicine Class of 2027 Receives White Coats
The USD Sanford School of Medicine welcomed 71 first-year medical students to the start of their medical school careers with its White Coat ceremony held on Friday, July 21.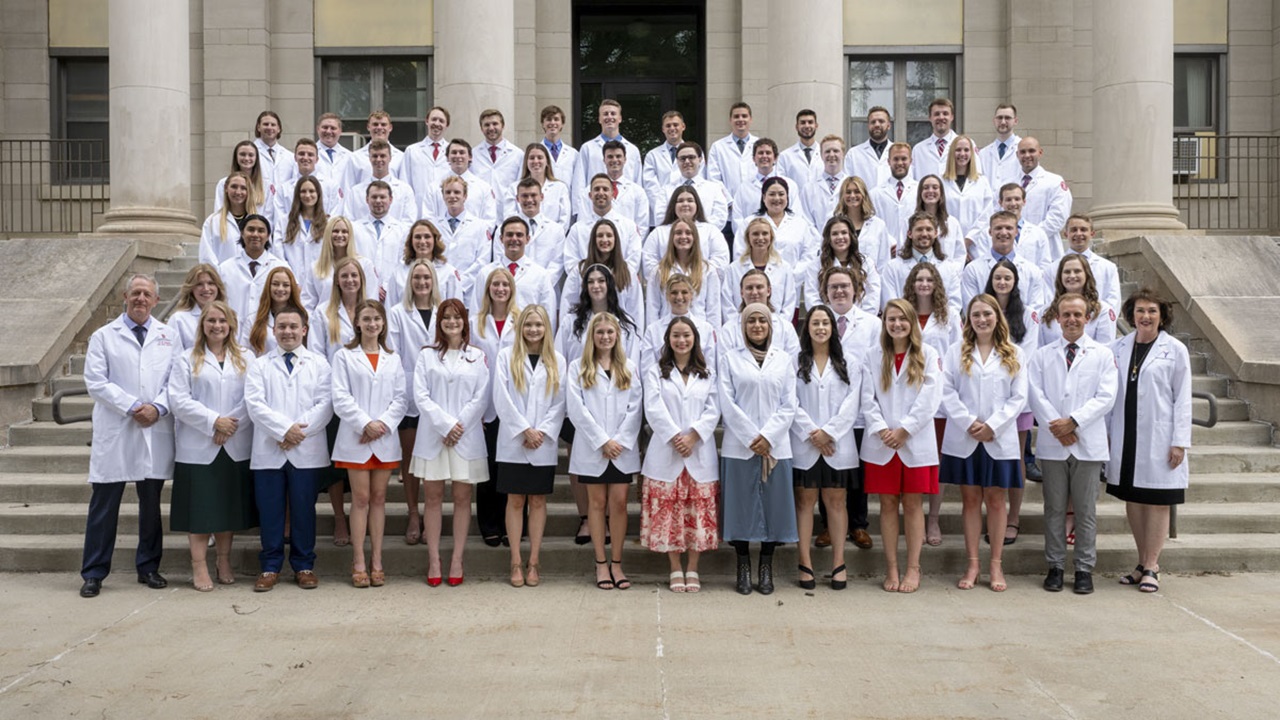 The White Coat ceremony is a rite held at medical schools across the nation in recognition of the expectations society places on physicians and symbolizes the journey the students are beginning.
The SSOM's newest class includes 71 students, two of whom are pursuing an M.D./Ph.D. Forty-nine percent of the class is female; 51% is male. Collectively, the class graduated from 27 different colleges–five from South Dakota, 11 from border states and 11 from non-border states. Twenty-nine different South Dakota high schools are represented in the Class of 2027. The average student age is 23.6 years and 35% have a rural background, growing up in communities of fewer than 10,000 people and 54% are from towns of fewer than 30,000 people.
The presentation of the white coats was led by Dr. Lori Hansen, dean of Medical Student Affairs. Dr. Michelle Schimelpfenig, Sioux Falls campus dean, Dr. April Willman, Yankton campus dean, and Dr. Matthew Simmons, Rapid City campus dean, coated the students.
The Class of 2027 was then led in reciting the Affirmation of the Physician by Dr. Denise S. Hanisch, president of the South Dakota State Medical Association. Students began their formal medical training in July.