Wegner Health Sciences Library to Host Health Humanities Speaker Series 'Speaking of Health'
Thanks to a South Dakota Humanities Council grant, the University of South Dakota Wegner Health Sciences Library is the beneficiary of a grant that will allow for additional efforts in advancing the humanities in health.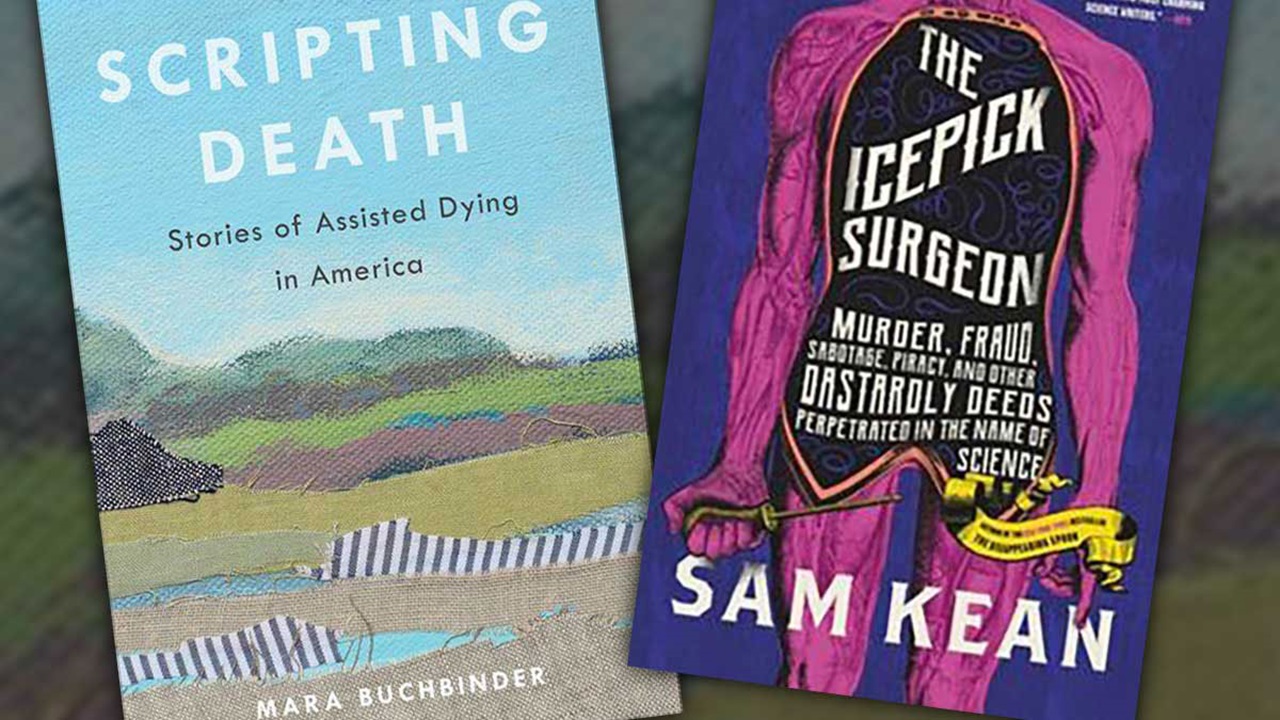 With support from the Sanford School of Medicine's Ethics and Humanities faculty and from the DeGroot Center for Bioethics, Humanities, and the Healing Arts, Wegner Health Sciences Library will launch a health humanities book and speaker series this fall titled "Speaking of Health."

The Wegner Health Sciences Center received $10,000 for "Speaking of Health: A Pilot Speaker Series Featuring Health Humanities Books and Authors," a project that combines readings, discussions and speaker events with the goal of making critical health humanities topics more accessible to South Dakotans, from medical students and health professionals to the public.
"This grant gives us an opportunity to help strengthen the health humanities program at the Sanford School of Medicine and to invite the public to participate in discussions on critical topics related to health and medicine," said Anna Simonson, Ph.D., Health Sciences & Research Services Librarian at the Wegner Health Sciences Library. "Caring for people's health requires both attention to the human behind the disease and the science to treat it, and the health humanities seeks to center peoples' stories and experiences within the practice of medicine."
Author and speaker Mara Buchbinder will speak at Wegner Library in Sioux Falls on Sept. 15 at 6 p.m. in the Nettleman Classroom. Dr. Buchbinder is a professor of social medicine and core faculty in the Center for Bioethics at the University of North Carolina, Chapel Hill. The author of three books and the editor of three more, she will speak about her most recent book, "Scripting Death: Stories of Assisted Dying in America."

The second confirmed speaker, Sam Kean, will speak in the Nettleman Classroom in Sioux Falls on Dec. 20 at 6 p.m. Kean, a NYT bestselling author of six books, will discuss medical ethics and medical history related to his most recent publication, "The Icepick Surgeon," a fascinating survey of crimes committed by scientists.

Both titles are available at Wegner Library.

The South Dakota Humanities Council's sole mission is to deliver humanities programs to South Dakotans. Successful applicants submit projects led by humanities professionals and feature humanities as a central focus of their program, event or research project. The Humanities Council has awarded $60,759 to organizations providing humanities programs for South Dakotans.