Former Longtime Professor Receives Legends of Delzell Award
Joseph D. Huber, Ed.D., has been named the recipient of the 2022 Legends of Delzell Award by the University of South Dakota School of Education Alumni Advisory Board, and Amy Schweinle, Ph.D., professor and dean of the School of Education.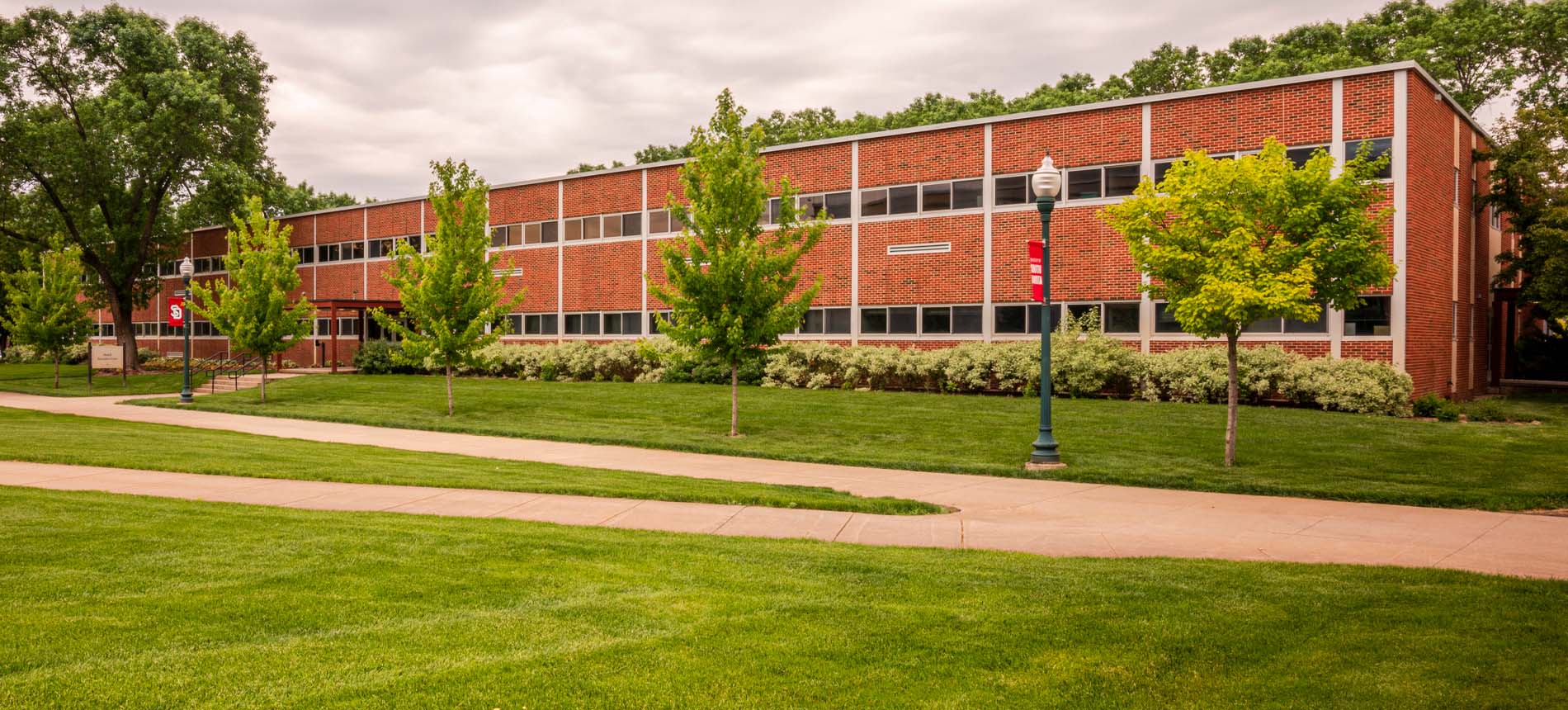 The Legends of Delzell Award is the School of Education's premier award that recognizes outstanding faculty and staff for long and exemplary service to educational endeavors.
"The impact of USD and the School of Education were hugely positive on me," Huber, who taught and researched at USD from 1968-1987, said. "My colleagues and all the support staff were always so welcoming, supportive, cheerful, collaborative and productive. It was a wonderful place to work and my time there made me a better, more positive and confident educator. It helped me develop my teaching, service, research, writing and leadership skills. This award makes me feel humble and happy. I did make the right choice when I moved from being a contented Nebraska educator to a very proud and pleased educator at USD."
At USD, Huber taught undergraduate classes on American education and secondary social studies, graduate classes on secondary school curriculum and administration, and he supervised student teachers. Huber also was an advisor and dissertation director for doctoral candidates.
"Dr. Huber was not only my advisor and mentor, but he also became a friend who truly cared for me and believed in my ability to complete the doctoral program," David Cook, Ed.D., Huber's former student, said. "I cannot thank him enough for his conviction in me, helping to write my research, giving me a place to stay while furthering my education and friendship while at USD."
Huber's research included policies and practices related to middle school, supervision, evaluation, public relations, negotiations and students who get married during secondary school. He wrote many articles based on this research, which were published in more than 100 state and national journals.
Huber currently resides in Seward, Nebraska, with his wife and is an active member of the community. He volunteers with Kiwanis Club, reads to Head Start children, assists with the BackPack program, calls bingo at a senior center and is actively involved in his church. Huber served on the Seward public-school board of education for five years, and he continues to maintain a close interest in the schools.
"USD is special to me because I had such a wonderful career there for 19 years and had the opportunity to do so many professionally satisfying and rewarding experiences," Huber said. "USD is a great institution with a nationally recognized reputation. It is so special that when our three children reached college age, my wife, who is a USD alumna, and I highly recommended to them that they attend their home institution. Now they are each proud alumni of USD."
The Legends of Delzell Award will be presented during the annual School of Education Destination Delzell alumni event held during Dakota Days. Destination Delzell serves as a homecoming for all who have taken classes, worked or taught in the USD Delzell Education Center. This year's Destination Delzell will take place on Friday, Oct. 21, 2022 at the Delzell Education Center. It will begin with a social hour at 4 p.m. followed by the award ceremony.
To learn more about the Destination Delzell event, visit
https://www.usdalumni.com/events/destination-delzell-and-legends-of-delzell-awards
.