Four Former, Current School of Education Faculty, Staff to be Honored With Legend of Delzell Awards
During the week of Dakota Days, the University of South Dakota School of Education will celebrate the annual Destination Delzell event, where four individuals will be recognized with Legend of Delzell Awards for their contributions to the School of Education.
The Legend of Delzell Awards are the School of Education's premier awards that recognize outstanding faculty and staff for long and exemplary service to educational endeavors. Selected by the Destination Delzell Awards Committee, the 2023 Delzell Award recipients include Lana Danielson, Jolinda Gray, Joan England and Orla (Chris) Christensen.
"These individuals have shown through their practice and documented professional careers extraordinary commitment to educators and educational pursuits," said Jeanette McGillicuddy, chair of the awards committee. "We are proud to recognize Lana, Jolinda, Joan and Chris for their leadership, excellence, dedication and achievement."
The Legend of Delzell Awards presentation will be hosted in the Delzell School of Education on Friday, Oct. 6, at 4 p.m. with a social hour to follow. All School of Education faculty and staff and alumni are invited to attend. Childcare will be provided.
Meet the four individuals who will be honored with Legend of Delzell Awards.
Lana Danielson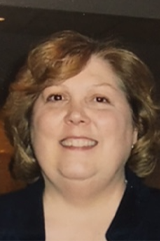 Danielson, Ph.D., is being recognized with a Legend of Delzell Award. Danielson came to the USD School of Education curriculum and instruction division in 1992. She served as one of the coordinators of the Professional Development Center, which focuses on teacher mentoring. Danielson's research provided new insights into professional practice, advancing an understanding of reflective decision-making and mentor-novice relationships. She was nominated for the prestigious Belbas Larson in Teaching Award in 1995, 1997 and 2002 and received the tenure-track honor in 1997.
Her lasting influence is best expressed by her students and colleagues who have stated, "She was the epitome of what a mentor should be," "Dr. Danielson was an example of integrity, hard work, high standards and professionalism," "Dr. Danielson was a master of creating an atmosphere of trust and transparency," "Her professional relations were built on her growth mindset that encouraged intellectual curiosity and critical thinking," and "Lana's competence and humility exemplified the concepts of servant leadership."
After leaving USD in 2002, she continued her professional contributions at the University of Nebraska – Omaha, where she served as chair of the Teacher Education Department for nine years.
Jolinda Gray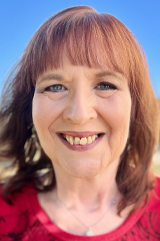 Gray is being honored with the Professional Staff Award. Gray is in her 44th year at the School of Education, currently serving as program assistant II. Her support role in the School of Education has impacted faculty and staff, students and the community. Some highlights of her work in the school and across campus including working with and updating the Head Start program with School of Education news; working with Human Resources on personnel-related matters; and working on National Council for Accreditation of Teacher Education (NCATE) accreditations by ensuring all details and actions were properly coordinated.
Gray has made a meaningful impact on her colleagues at the School of Education, with a few of them saying, "When you need information, Jolinda is the one to ask. If you need to know how to accomplish something, ask Jolinda. If you need a creative solution, Jolinda will have one," "Jolinda has always worked with a smile on her face and humor in her voice, even under times of pressure such as the budgeting and hiring processes," and "She is seen as an expert on campus and is a powerhouse behind the scenes."
Joan England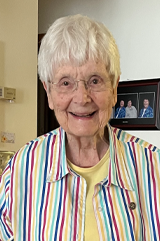 England, Ed.D., is being recognized with a Legend of Delzell Award. England joined the faculty at the USD School of Education in 1973, holding various roles before retiring in 2003. While at the university, England served as an instructor, supervisor, advisor and mentor to both undergraduate and graduate students. She served as president for both the North Central and National Association for Counselor Education and Supervision (ACES) and was honored with the ACES Legacy Award in 2021.
England was a beloved figure for both undergraduate and graduate students alike. Her former students have said that she was a kind, caring and excellent educator. They also said that she was always prepared and challenged her students in class; ongoing professional development of her students was strongly encouraged. England's greatest honor was seeing the success of her students.
Luann Ouellette, England's longtime friend, said, "Her greatest joy in life is knowing God and knowing her efforts and the efforts of her students have made the world a better place."
Orla (Chris) Christensen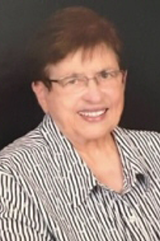 Christensen, Ed.D., is being honored with a Legend of Delzell Award. Christensen spent several years working as a school counselor in public schools before joining the USD School of Education staff in 1973. She retired in 2003. Christensen produced numerous research publications and regularly attended and presented at state, regional, national and international conferences and conventions. She also provided parent training, coordinated the counseling clinic and practicums, served as an important conduit of information and resources across the state and region, and served as a mentor to many practicing counselors and mental health practitioners.
Former students have said that Christensen possessed a unique ability to connect with students on a personal level and truly cared about their goals, aspirations and professional success as counselors. Christensen upheld high standards for the professional performance of her students and colleagues alike.
Christensen passed away in 2022 at the age of 88. Her impact on the lives and careers of her students, fellow faculty and staff, and the community at large will remain in the hearts, professional practices and memories of those who knew her.