Resource Library Provides Innovative Technologies for School of Education Students
The University of South Dakota School of Education's Teacher Resource Education (TRE) Library is a valuable resource for education students who are looking for ways to elevate in-classroom learning and introduce students to unique educational experiences.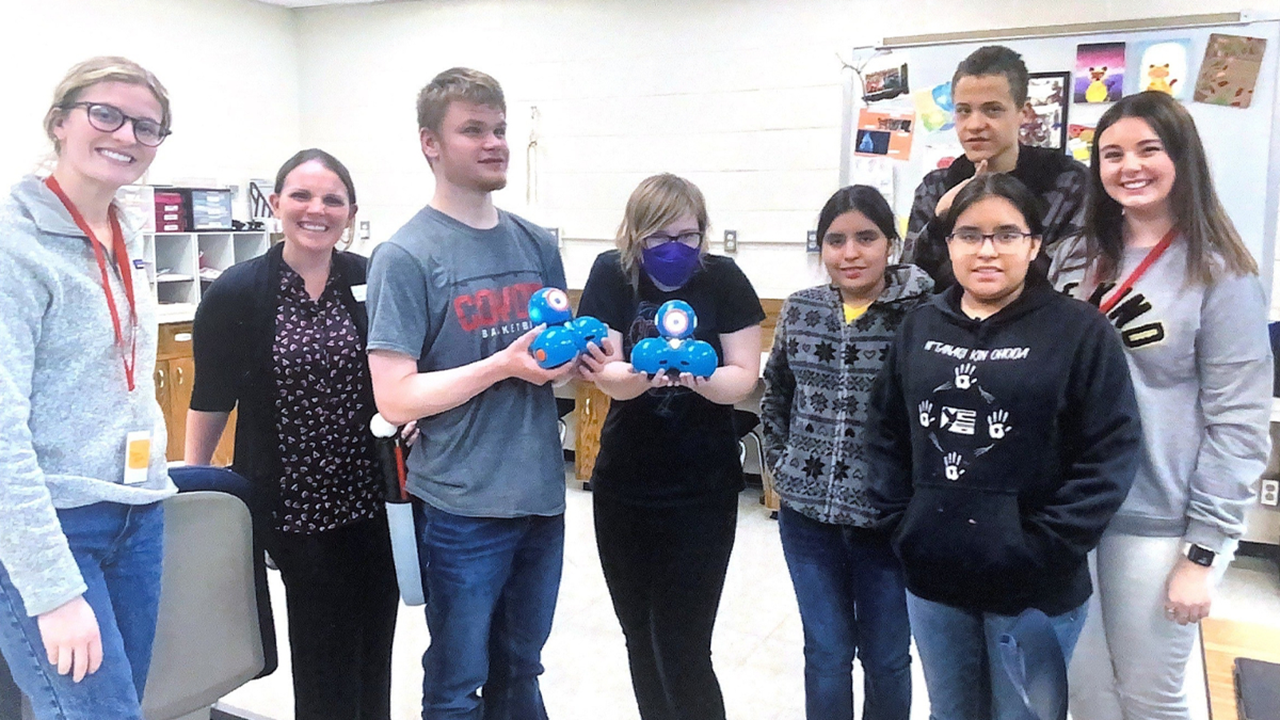 The TRE Library is available to all students who are in their residency or field experience and would like to implement games or technology into their classroom experiences.
Some of the items available for classroom use are Sphero Bolt, an app-enabled robot that allows students to learn coding, and Picasso Tiles, which students can use for art, math, science and more.
Morgan Lorenzen, a teacher residency student, checked out two DASH robots from the TRE Library for a lesson plan for students with exceptionalities. The class learned a science lesson on motion, and Lorenzen also incorporated English and writing by having the students write thank you letters to the resource library.
"During my residency experience, I was able to bring two robots into the classroom to teach the students about force and motion," Lorenzen said. "This technology engaged students in discovery learning where they were able to demonstrate their understanding of acceleration, velocity and forces in an engaging way.
"Overall, this was an amazing resource that empowered my students to think critically, experience a new form of technology and make connections across different educational domains," she added.
Lorenzen's classroom experience with the robots was highly successful and inspired the school district to purchase their own DASH robot.
To learn more about some of the educational technologies offered by the TRE Library, visit the online help center.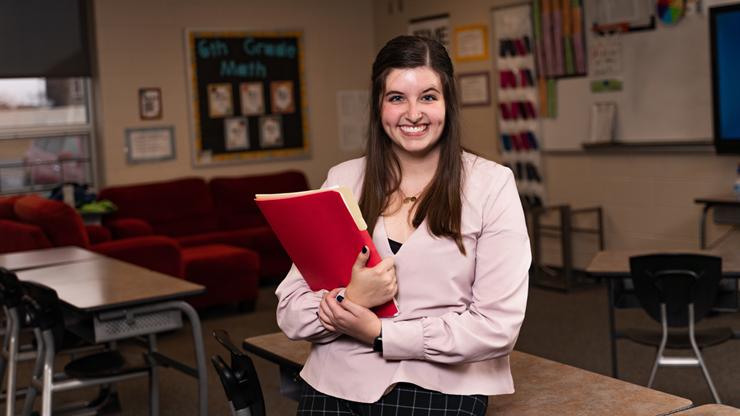 University of South Dakota undergraduate researcher Talia DeWitte, a senior double majoring in elementary education and special education with a reading endorsement, completed research to expand the knowledge base regarding effective instruction during extended school sessions.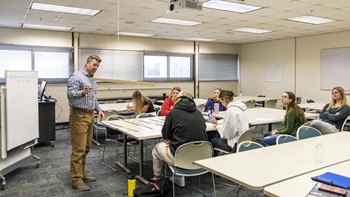 This last fall, the University of South Dakota partnered with the South Dakota Department of Education and Sphero, an EdTech program, to introduce robotic technology to K-12 students that gives them hands-on experiences and enhances the way they learn STEAM (STEM + art) and computer science.