USD Graduate Student Selected to Attend 2022 Warren Fellowship in Houston
Myah Red Horse, a graduate student in the University of South Dakota School of Education, was recently selected to be a fellow of the 2022 Warren Fellowship, hosted by the Holocaust Museum Houston, from May 22-27.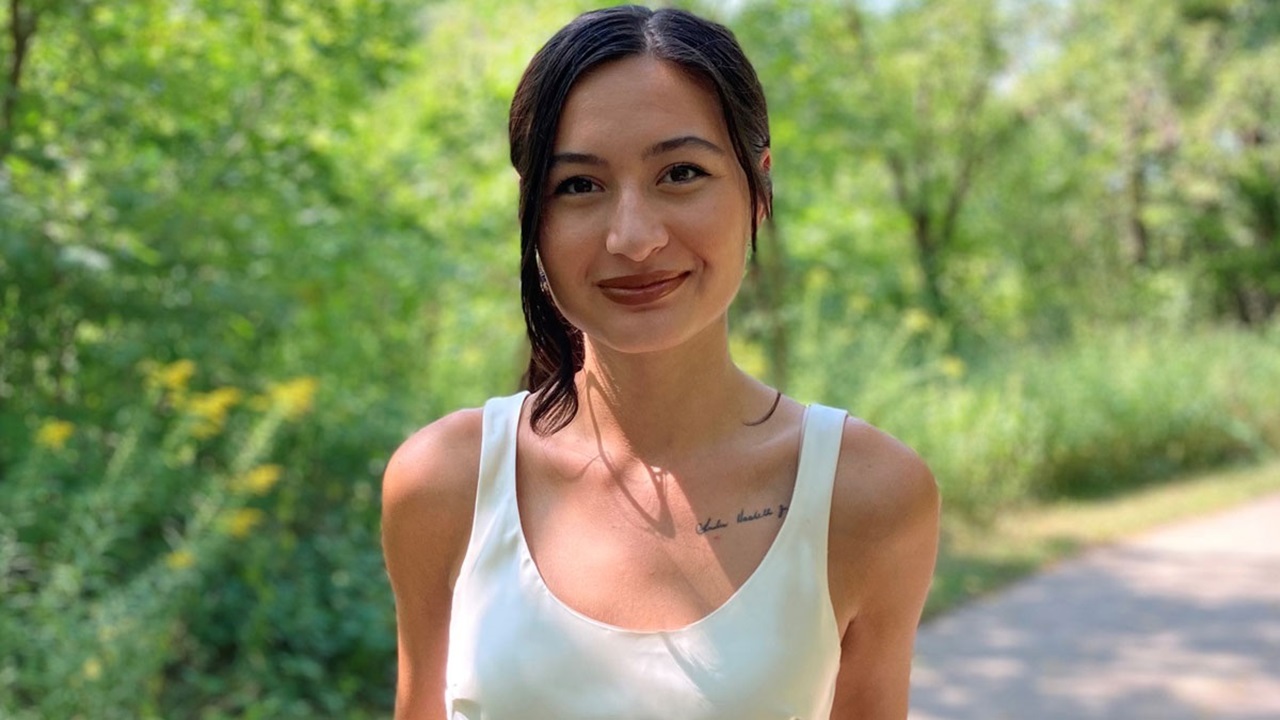 The Warren Fellowship's main objective is to provide new teachers with the necessary historical and pedagogical tools for teaching the Holocaust from the onset of their teaching careers.
"I am honored to be one of the few pre-service teachers selected for the Warren Fellowship," Red Horse said. "Naomi Warren survived one of humanity's darkest moments and later went on to become a very successful businesswoman. Her legacy inspires me to continue to dedicate my career to history and human rights education."
Each year, the Warren Fellowship selects only 18 pre-service teachers in the nation to be a part of the fellowship. These 18 pre-service teachers, as well as two faculty fellows, will attend a six-day institute hosted by the Holocaust Museum Houston in Houston, Texas.
"Having a USD student selected to the fellowship means that South Dakota has a voice in one of the nationally renowned fellowships," Jing Williams, Ph.D., associate professor of social studies education, said. "Myah Red Horse will represent USD, our state, and the native community, and she will be an asset to this year's Warren Fellowship."
The institute will educate participants about issues related to the Holocaust, including historical content, provided by Holocaust scholars, and pedagogical content, provided by faculty and museum educators.
"Attending the Warren Fellowship will provide me with a new historical lens and the necessary pedagogical tools to teach the Holocaust," Red Horse said. "My goal is always to humanize history, and Naomi's Warren's experience of surviving three concentration camps during World War II seems unimaginable to many, but it is crucial for young people to know the stories of people who lived it."
Red Horse graduated from USD with a bachelor's degree in Native American Studies and History last May, and in the spring of 2023, she will complete her student-teaching requirements for her graduate program in secondary education.
"The Warren Fellowship will help tremendously in my preparation to create my own lesson plans and ultimately teach," Red Horse said.
The Warren Fellowship for Future Teachers, funded by a generous gift from the Naomi and Martin Warren Family Foundation in Houston, Texas, is developing a corps of pre-service educators who want to learn more about the Holocaust and how to teach about it in their classrooms effectively. The Fellowship was created in 2003 and has more than 400 alumni.