Deeply Rooted Deeply Committed
Marie Gross studies public health at USD, but she has been dedicated to improving health care for Native Americans for more than two decades.
Marie Gross was born and raised in the small town of Timber Lake, South Dakota, and her commitment to her hometown and to the Cheyenne River Reservation and the Sioux people who live on that reservation and other reservations is evident by her work and her history. Timber Lake is the county seat of Dewey County, and Dewey County is one of five South Dakota counties that is wholly situated on a Native American reservation. Nearly all of Dewey County lies within the Cheyenne River reservation, with a small, northern sliver of the county fitted into the Standing Rock reservation.
A 1996 graduate from Timber Lake High School, Gross – an enrolled member of the Cheyenne River Sioux tribe – moved to Rapid City where she earned a degree in nursing at the University of South Dakota's program there. She returned to the Cheyenne River reservation to work as a nurse for the tribe, and later continued her post-secondary studies, earning a bachelor's degree in business from Presentation College.
Gross is now enrolled in the University of South Dakota's public health program, and intends to complete her master's degree – an M.P.H. – next spring. "I love the M.P.H. program," said Gross. "It has me thinking about health issues more comprehensively. Plus, what I'm learning is directly applicable to the work I am already doing and to the goals I have set for myself."
Since 2001 Gross has been involved in what is known as the Strong Heart Study, the largest epidemiologic study of Native Americans ever undertaken. It is also the longest running and most comprehensive cardiovascular study ever conducted among Native Americans and on American reservations.
This momentous study examines the heart health of 13 American Indian tribes in three geographic regions: an area near Phoenix, Arizona; an area in the southwestern part of Oklahoma; and a sprawling expanse in western and central North and South Dakota. As a researcher and as a field coordinator for the Strong Heart Study, Gross has examined morbidity statistics related to heart disease among reservation residents. She has also researched other health issues on the reservation, including smoking, and how nicotine is metabolized by Native Americans, and how to reduce the impacts and frequency of stroke among reservation residents.
"We know that Native Americans have higher health disparities regarding cardiovascular problems," explained Gross. "We also know that Native Americans have, across the board, greater health disparities in an array of health issues."
The research she has performed, emphasized Gross, does not merely end up on paper in a filed report.
"This research can influence the development of specific programs that target health problems on the reservation," she explained, noting that the Indian Health Service actually changed its treatment protocol for diabetes sufferers because of research findings. "Strong Heart Study-related research," she added, "helped improve the standard of diabetes care for many residents."
One of the aspects of research Gross especially values is the potential that research possesses to positively impact a large group of people. "There is tremendous value to working one-on-one with patients and people in health care," she explained, "but research and the findings of research can change health care options for many people, for an entire community of people. That's what attracts me to performing research in health care."
Gross' passion about improving health care on the Cheyenne River reservation was compelled by her own mother, who became a nurse and worked at the local tribal health office, before earning a master's degree in nursing. "There weren't many people involved in tribal health care with advanced degrees in those days," said Gross proudly. "My mother was the inspiration for this journey I am on."
Among her future plans Gross described research that will examine the relationship between unplanned pregnancies and alcohol use disorders. "We want women to understand the different factors involved in these risky behaviors," she explained. "One aspect of the research will be to compare women who received counselling about these risky behaviors versus those who did not."
A long-term desire for Gross is that health professionals on the reservation dictate research topics and identify research needs. "Instead of having researchers and research organizations and institutions come to us with their topics," she declared, "we want to be able to go to them and be specific about the type of research we need on the reservations. We know this type of work – health-related research – must go on. We need research that will result in better outcomes for the people in our communities."
"I will be one of the few people living on the Cheyenne reservation with a MPH degree. I will be proud of that, of course, but more importantly, what I learn will enhance my abilities to help others, and that's why I do this work." - Marie Gross
In addition to working on health research and studying in USD's MPH program, Gross is a mother and wife, with four children and a husband who runs businesses in Timber Lake. Gross helps her husband when she can, and donates time to the local history group and rodeo association, and she also serves on the Timber Lake school board.
"It's a full life," she noted. "But a rewarding one."
Adding the MPH degree and the experiences gained in earning that degree fulfills another piece of her plan, said Gross. "I will be one of the few people living on the Cheyenne River reservation with an MPH degree. I will be proud of that, of course, but more importantly, what I learn will enhance my abilities to help others, and that's why I do this work."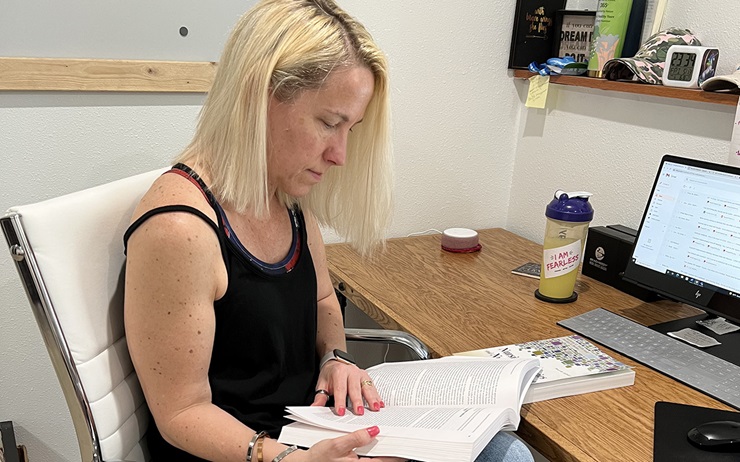 Erica Larson '04 works over 40 hours per week as a nurse educator for NurseTim. She is also a full-time Doctor of Nursing Practice (DNP) student at the University of South Dakota and can be found working on her homework in airports or hotel rooms while she travels for work.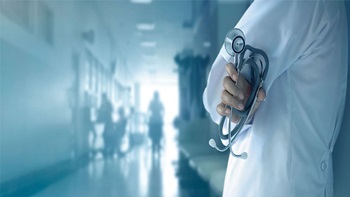 USD's School of Health Sciences, through its leadership and faculty, embrace several important shared values.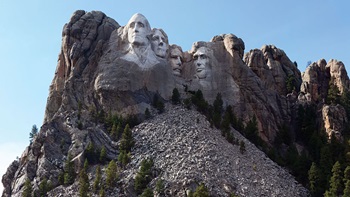 USD's School of Health Sciences is South Dakota's most important broad-based educator of health care professionals, and many of those who graduate from the wide variety of programs and departments offered by the school work in locations where they serve South Dakota and South Dakotans.