Long-Awaited Vision of Collaboration is Realized
Years of dreaming, planning and anticipation culminated into jubilant celebration for the School of Health Sciences officials, students, alumni and friends on Sept. 8, when hundreds gathered at the southwest corner of the University of South Dakota campus to officially welcome students to South Dakota's newest home for health careers education, a state-of-the-art Center for Health Education building.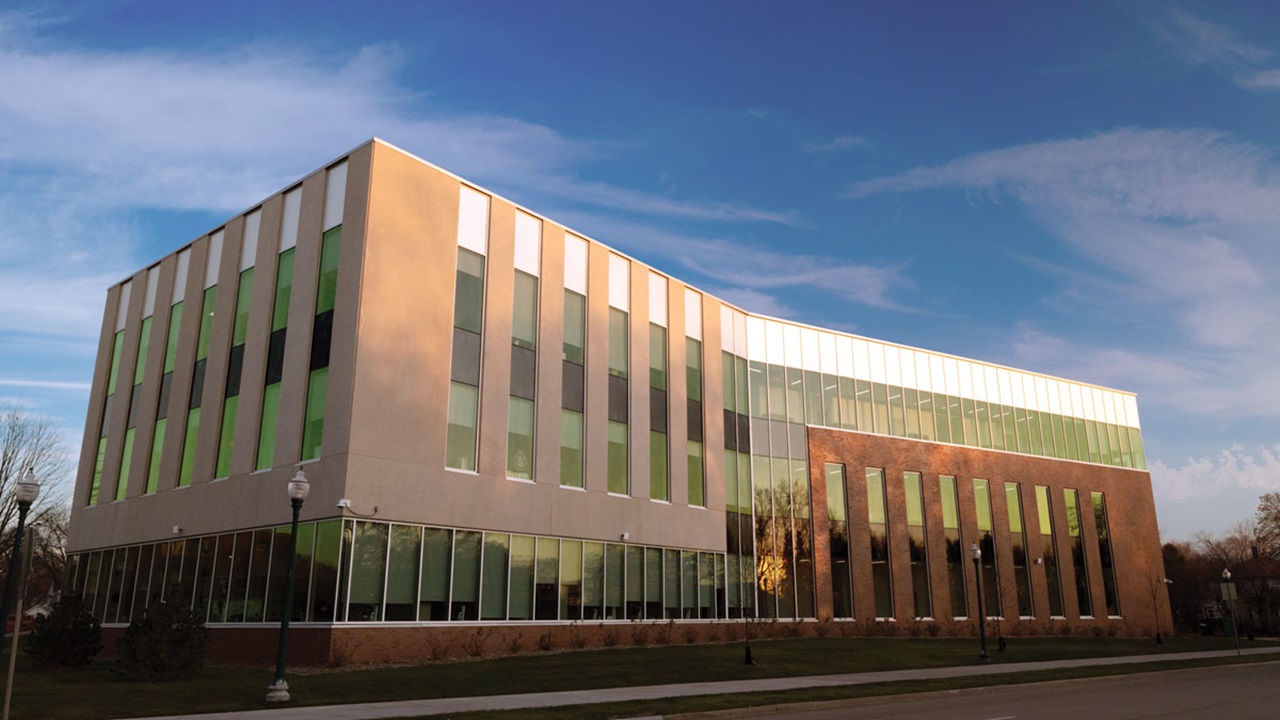 The new structure supports the academic, research and service mission of eight of USD's fastest growing majors in health professional disciplines, including dental hygiene, nursing, social work, addiction counseling and prevention, medical laboratory science, physician assistant studies, public health and health sciences. The Departments of Physical Therapy and Occupational Therapy will remain housed in the Sanford Coyote Sports Center, attached to the DakotaDome on the north side of campus.
Housing these programs together allows students to collaborate in the type of real-life environments they will encounter in modern hospitals and clinics across South Dakota. Attached to the Andrew E. Lee Memorial Medicine and Science building, the new Center for Health Education also provides more opportunities for health sciences and medical students to work together.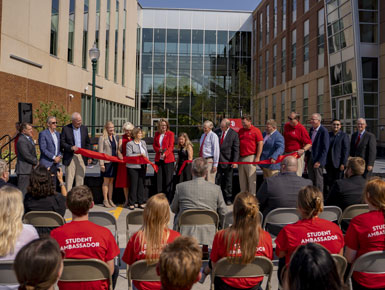 "It's not an accident Lee Med and the Center for Health Education buildings are connected," Dr. Tim Ridgway, dean of the USD Sanford School of Medicine and vice president for Health Affairs, said. "It's symbolic of the fact that in health care education, it's all about collaboration. Now, it's the university's responsibility to carry through: to offer opportunities for our new students, which is the mission of both the school of medicine and the School of Health Sciences, to offer them a high-quality education, and to provide high quality providers for the next generation of health care students."
School of Health Sciences Dean Haifa Abou Samra said, "Health care is all about collaboration and providing team-based care to our patients, and this building will afford us the opportunity to bring our students together to train as a team so when they go to the health care setting, it's not a novel concept. They have been trained and have the skills and the abilities to take care of patients in a team-based approach.
"This is not just a building; this is about how we are preparing students," she continued.
Work on the 45,000 square-foot building, which began in April 2021, houses the Delta Dental Oral Health Center, named in honor of a $1 million gift from the Delta Dental of South Dakota Foundation. Additional building highlights include technology-enhanced active learning classrooms, health sciences laboratories, simulation rooms, student collaboration and study spaces, and shared faculty and staff workspaces.
Over the last five years, 2,866 graduates have earned degrees from the USD School of Health Sciences, with 63% living in and/or working in South Dakota. The School of Health Sciences is the largest and most comprehensive source of teaching and clinical preparation of health care in South Dakota, with its nine health education-focused departments, 26 programs (11 graduate, eight undergraduate and seven certificate), two dental hygiene clinics and two significant public service centers.
Many of the Health Sciences programs are unique to USD and are the only programs in the state to graduate students in those specific fields, such as Dental Hygiene and Addiction Counseling & Prevention.
Learn more about the Center for Health Education at usd.edu/CHE.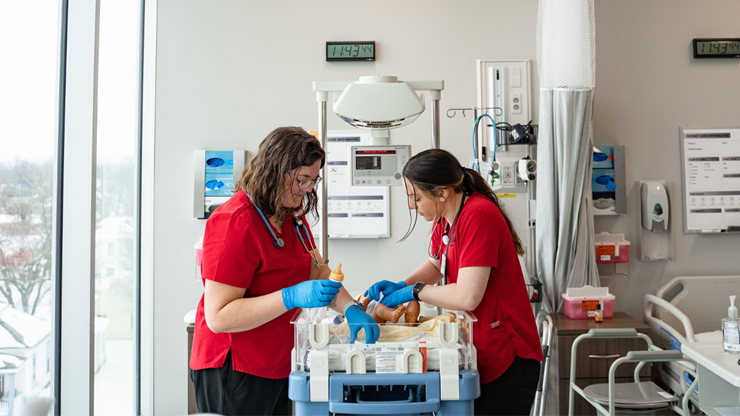 The University of South Dakota is a recipient of part of $78 million in grants from the U.S. Department of Labor (DOL) to support workforce training programs.