Medical Laboratory Scientists: Medical Detectives of the Health Care Team
USD's Medical Laboratory Science program offers exceptional student opportunities and helps meet workforce demands.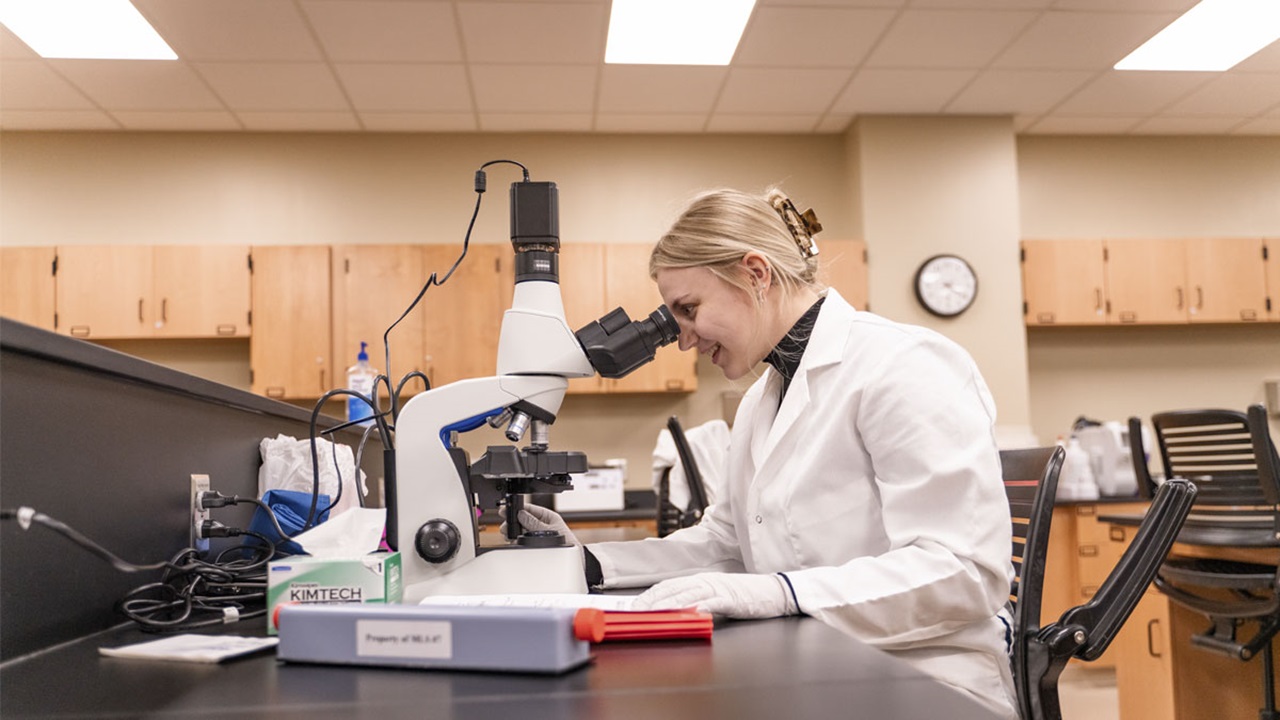 Medical laboratory scientists work diligently behind the health care scenes in laboratories aiding in the diagnosis and treatment of innumerable diseases and ailments, and although their work is often eclipsed by more front-facing professions, undoubtedly, they are the medical detectives in the health care realm.
A medical lab scientist performs complex tests and obtain data on patient samples, work that plays an imperative role in identifying medical conditions. It is estimated that 60-70% percent of all decisions regarding a patient's diagnosis, treatment, hospital admission and discharge are based on the results of the tests medical laboratory scientists perform.
In the University of South Dakota's Medical Laboratory Science (MLS) program, students get hands-on instruction, mirroring skills found in the workplace, before they even get there. Led by Department Chair and Instructor Kari Potter, MLS (ASCP), the program prepares students to meet the rigorous benchmarks and expectations they will find upon graduating.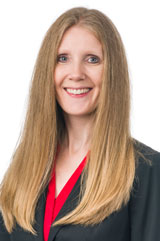 USD's MLS program is a 3+1 format, meaning students spend their first three years of college receiving classroom and laboratory instruction from USD faculty, followed by their fourth year at an accredited clinical internship site taught by practicing medical lab scientists.
The internships are arranged through USD's connections to the University of North Dakota and major health care partners such as Sanford Health and St. Luke's/Unity Point Health. These partnerships with National Accrediting Agency for Clinical Laboratory Science (NAACLS) accredited programs mean that students receive the robust education they need to become certified medical laboratory scientists. USD MLS students also have opportunities to continue meaningful careers by securing permanent employment with these partners, as well as with other major health care systems.
"During their last year, students are immersed in the clinical environment in which they will work after they graduate, gaining invaluable hands-on experience," said Potter, adding that MLS faculty also teach many procedures that mirror what they will do at clinical internships. These internships prepare them for work in blood bank, chemistry, hematology, coagulation, microbiology, urinalysis and phlebotomy, with minimal training needed when they are hired.
USD's MLS program benefits from a new laboratory space in the Lee Medical Building, a component of the new construction of the Center for Health Education, finished and opened in fall 2022.
The new MLS lab boasts 1,300 square feet of technology-enhanced space for up to 24 students at a time and features new Olympus CX-23 microscopes with cameras that can sync to student devices, such as phones, tablets or laptops, allowing for up to six students to view the microscope slides at once. The new lab also provides more space and the same equipment they'll use in their future jobs in clinical or hospital settings.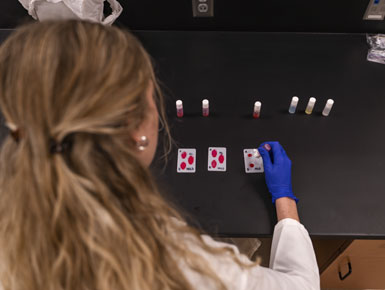 Potter, who has 15 years of experience in clinical laboratory settings, with more than half those concentrating on clinical education, says the new spaces and equipment open the doors for more collaborative learning than ever before. "We can now more effectively learn alongside students from other health sciences disciplines as well as medical students from the Sanford School of Medicine," she said. "These hands-on immersive experiences with other disciplines prepare our students to confidently enter the workforce after graduation."
Meeting a Need
The U.S. Bureau of Labor Statistics projects employment for medical laboratory scientists and other lab professionals to grow faster than average through 2030. Since 2008, the program has enjoyed a 100% job placement rate.
USD's MLS program has also seen the great demand and success the profession offers, especially in recent years, although USD's program is not new. Approaching its 75th anniversary, the MLS program currently enrolls about 25 students amassing about 525-530 total graduates. 55-60 of those graduates have been in Potter's six-year USD tenure.
There is a very high demand throughout the nation for med lab scientists; graduates can find employment in almost any health care system wherever they choose, in South Dakota or elsewhere. Graduates have above average National Board of Certification Exam passage rates – 99% – and a 100% job placement rate after graduation, contributing to the pipeline of much-needed laboratory professionals in South Dakota and the nation.
"MLS grads could go pretty much anywhere they would want, geographically," Potter said. "Even though we are not always patient facing, it's a very rewarding health care career. Medical lab scientists are a vital part of health care teams, contributing to the diagnosis of the patient and making sure they get appropriate treatment."