Nursing Faculty Members Receive Grant to Help Curb Substance Abuse
Two University of South Dakota Department of Nursing faculty members were recently awarded a $50,000 grant from the South Dakota Department of Social Services to help people who are at risk for substance abuse.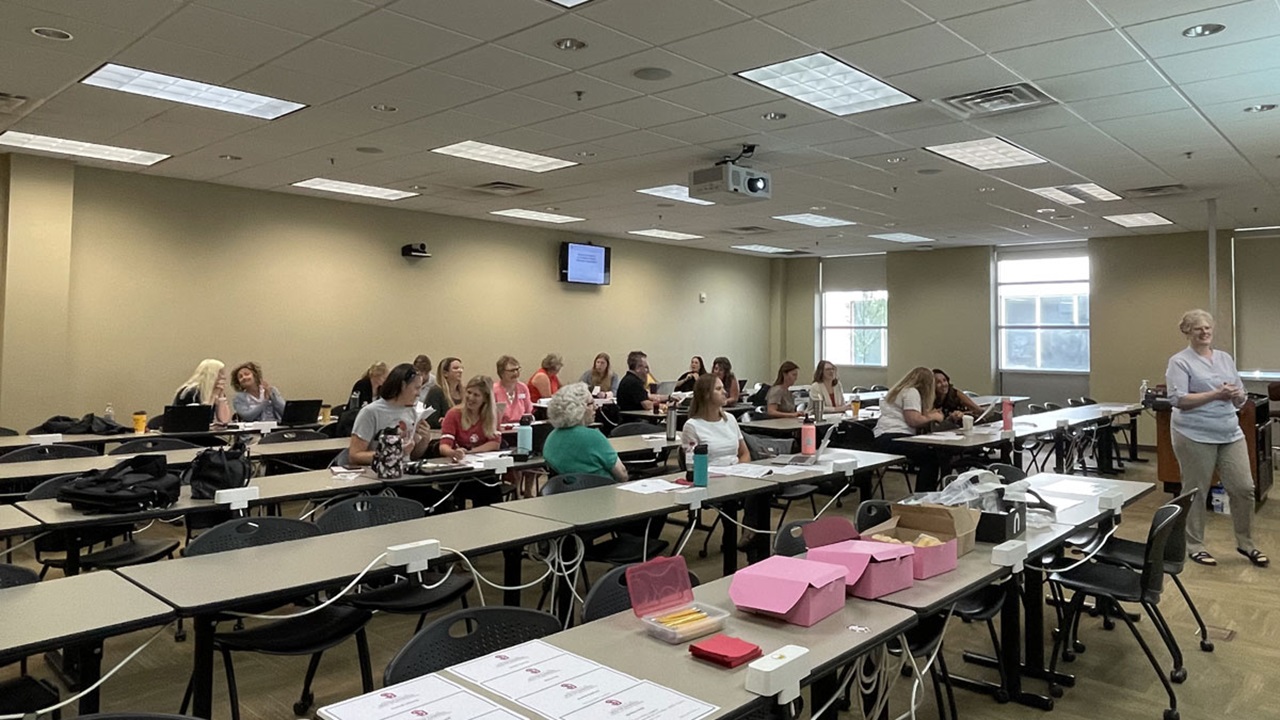 Tamara Keefner, Ph.D. and Katie Fransen worked together to receive the grant to implement Screening, Brief Intervention, and Referral to Treatment (SBIRT) training, a method of motivational interviewing that identifies patients whose patterns of alcohol or drug use may put their health at risk. SBIRT is a powerful tool that can open the conversation about substance use with patients, and then move to referral, if needed.
SBRIT training will be incorporated into the USD Nursing curriculum in various ways starting in the fall 2022 semester, when every second-semester nursing student will be introduced to the method. For example, simulations in the nursing labs will be incorporated for students to practice having the conversation with patients.
Keefner, a nursing faculty member in the Rapid City program, says this training will help identify potential addiction-related issues in patients so they may be treated early. "This is a very important training for our students to learn during their time here," she explained. "What's great is that anyone can use it, it's very interprofessional and takes just a few minutes to incorporate into an appointment."
Through faculty development, all USD's nursing faculty members will be trained to use and teach SBRIT, impacting medical systems within the state by creating a pipeline of rural health care providers prepared to use the SBIRT tool to identify and refer patients at risk for substance abuse. The impact of this project increases awareness of substance use disorders, while also increasing availability, prevention, treatment and intervention for rural health care professionals who are often asked to address a wide variety of health care concerns without specialty clinics nearby.
Katie Fransen, a faculty member on USD's main campus, says, "Our students will leave our program feeling comfortable with initiating conversation about substance abuse. We want patients to know that we are partners in their care. Once they use the screening tools, they can better understand why we ask the information we do and what to do once they have it."
Once fully implemented, SBRIT will be a method used throughout all disciplines in the USD School of Health Sciences and the Sanford School of Medicine.