Social Work Funded Over $1 Million to Address Mental Health Professional Shortage
The University of South Dakota Department of Social Work's Kelly Bass has been funded $1.06 million to address the need for more mental health professionals in high-need and underserved areas of South Dakota.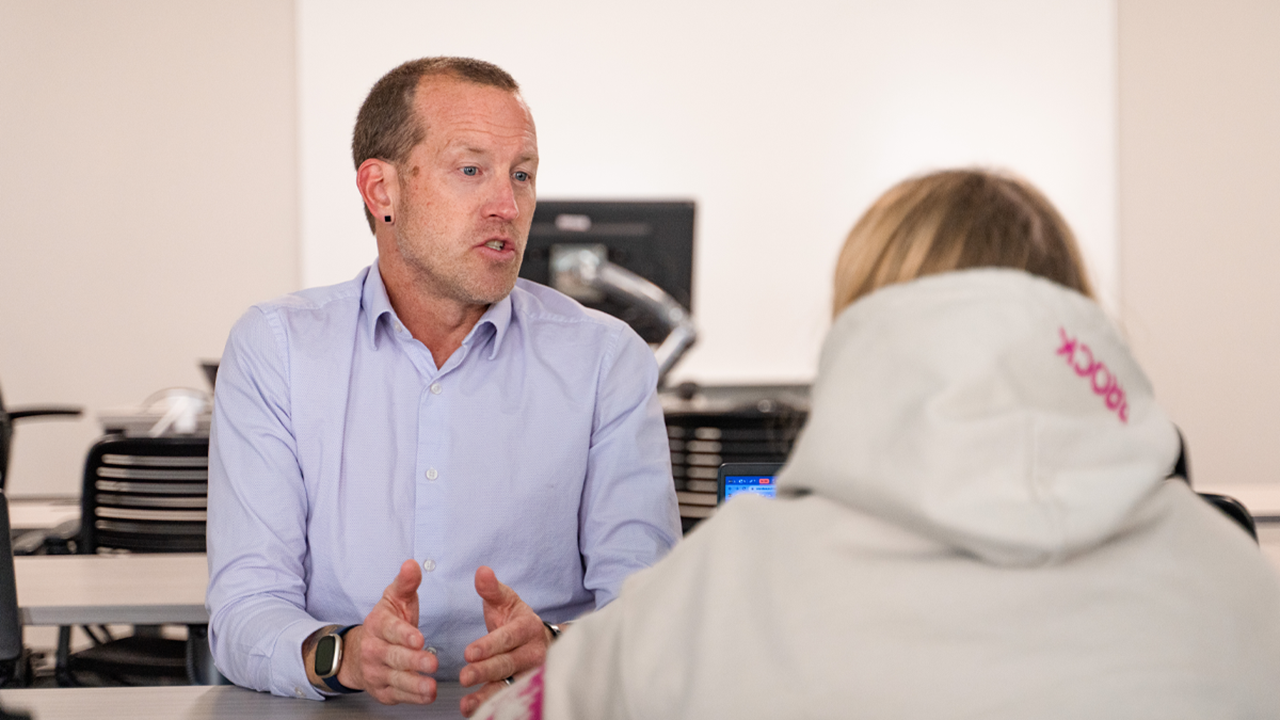 The $1,059,994 grant from the Health Resources and Services Administration (HRSA), an agency of the U.S. Department of Health and Human Services, will be administered over the next two years.
Bass, Ph.D., Department of Social Work chair, will serve as the principal investigator on the project. He and his colleagues will work to recruit and retain behavioral health providers in rural and underserved communities, specifically addressing the behavioral health needs of children, adolescent and youth aged 16-25.
The project, Clinical Opportunities for Mobilizing Professionals in Assisting South Dakota's Service gaps (COMPASS), will provide stipends to students in USD's Master of Social Work program, develop new clinic placements around the state, increase clinical professionals' support networks and provide career skills development and job opportunities.
Bass explained the need for such outreach. "All of South Dakota is in a mental health professional shortage, and most of the state is rural with the mental health of children and youth in the state showing problematic declines. Further, the state has shortages of social workers to meet these needs," he said.
Students in the COMPASS program will receive a stipend to complete several training elements, including a 250-hour clinical placement with a community mental health agency, the state psychiatric hospital or clinic that serves in another underserved area of South Dakota. Clinical supervisors will have their time paid to attend trainings and all social workers who attend will receive free CEUs.
The South Dakota Department of Social Services Behavioral Health Program will partner on all elements of this project. The state psychiatric hospital, Human Services Center, will partner to educate students on working in a psychiatric setting and have specific job placement efforts.