Understanding the Role of SANE Courtroom Testimony
A new training opportunity is available for Sexual Assault Nurse Examiners (SANEs) and attorneys in South Dakota.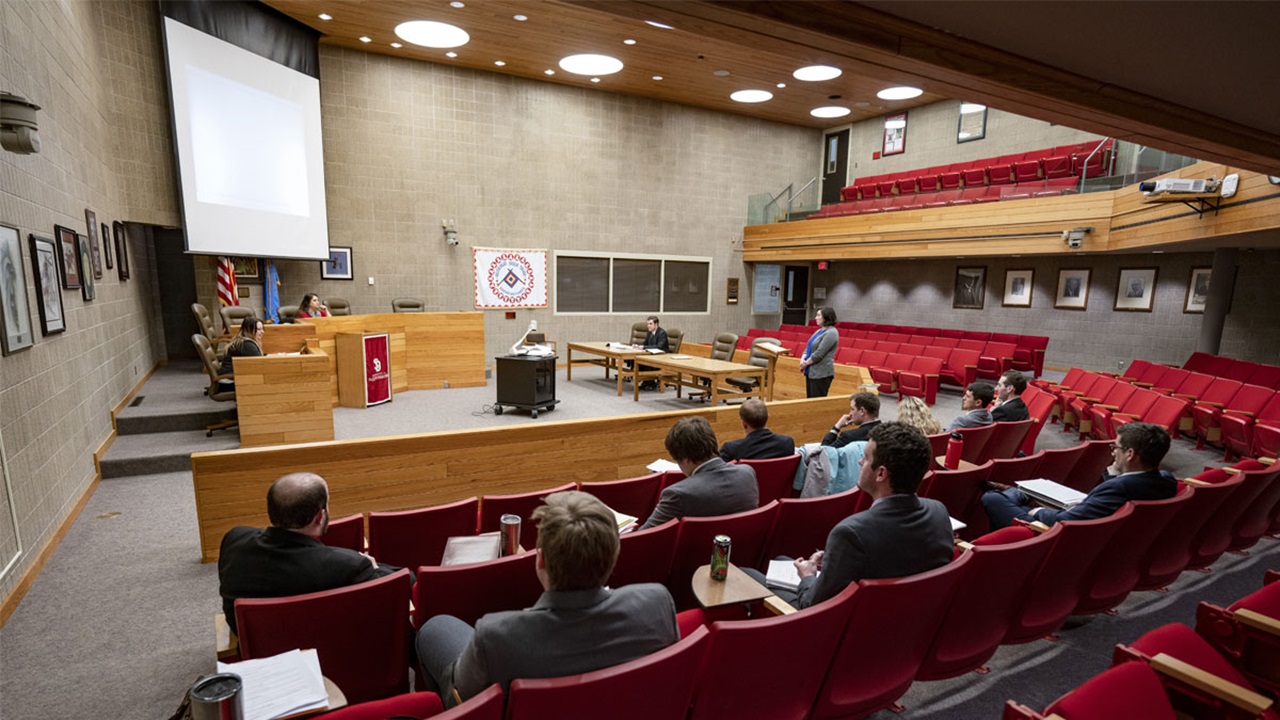 Understanding the Role of SANE Courtroom Testimony will provide SANEs an overview of the courtroom process and roles and strategies for effective testimony. Attorneys will gain insight into the role of SANEs and the information they can provide in the testimony process.
The training is being made possible through a partnership of Center for the Prevention of Child Maltreatment, The Network Against Family Violence and Sexual Assault and USD Knudson School of Law, with trainers from Pennington County State's Attorney's Office, Avera Health, Beadle County State's Attorney's Office and Minnehaha County State's Attorney.
"SANEs can provide valuable expertise in the judicial process and this training will help our SANEs to gain confidence in the role they have in the courtroom," said Lara R. Roetzel, interim state's attorney at Pennington County.

Through the course of three virtual sessions and one in-person courtroom simulation, participants will receive an overview of the criminal justice system of South Dakota and South Dakota sexual assault laws, prepare for trial and expert qualification, learn the elements of direct and cross examination and participate in a mock trial experience.

"This training opportunity will also be available for our multidisciplinary team partners and students to observe and learn, providing a well-rounded learning experience for multiple points of view," said Jen Canton, SANE supervisor at Avera Health.

In addition to Roetzel and Canton, training providers include Michael R. Moore, state's attorney at Beadle County and Crystal Johnson, deputy state's attorney at Minnehaha County.

The free training will take place on Fridays, Oct. 14, 21, 28, and Nov. 4. All SANEs and attorneys in the state are invited to participate. Additionally, multi-disciplinary team partners and students are invited to register and view the virtual sessions and observe the in-person courtroom experience.

For more details and registration, visit sdcpcm.com/event/sane-courtroom-training/.

This project is supported by Grant Number 2018-WR-AX-0014 awarded by the Office of Violence Against Women, U.S. Department of Justice. Its content is solely the responsibility of the authors and do not necessarily represent the official views of the U.S. Department of Justice.
ABOUT THE CENTER FOR THE PREVENTION OF CHILD MALTREATMENT
The Center for the Prevention of Child Maltreatment (CPCM), www.sdcpcm.com, is the first organization to join local, tribal, state and federal efforts in the fight against child sexual abuse and other forms of maltreatment in South Dakota. CPCM was born out of the work of Jolene's Law Task Force, established through SDCL 2-6-31 and its comprehensive 10-year plan to help South Dakotans know of, respond to and prevent child sexual abuse. The center's director is Carrie Sanderson.