USD Health Sciences Faculty Collaborate on Grant to Help Identify Health Risks
Two University of South Dakota School of Health Sciences faculty members have collaborated on an enterprise to help dental patients curb the risks of alcohol and drug addiction and have been awarded a grant to implement their idea.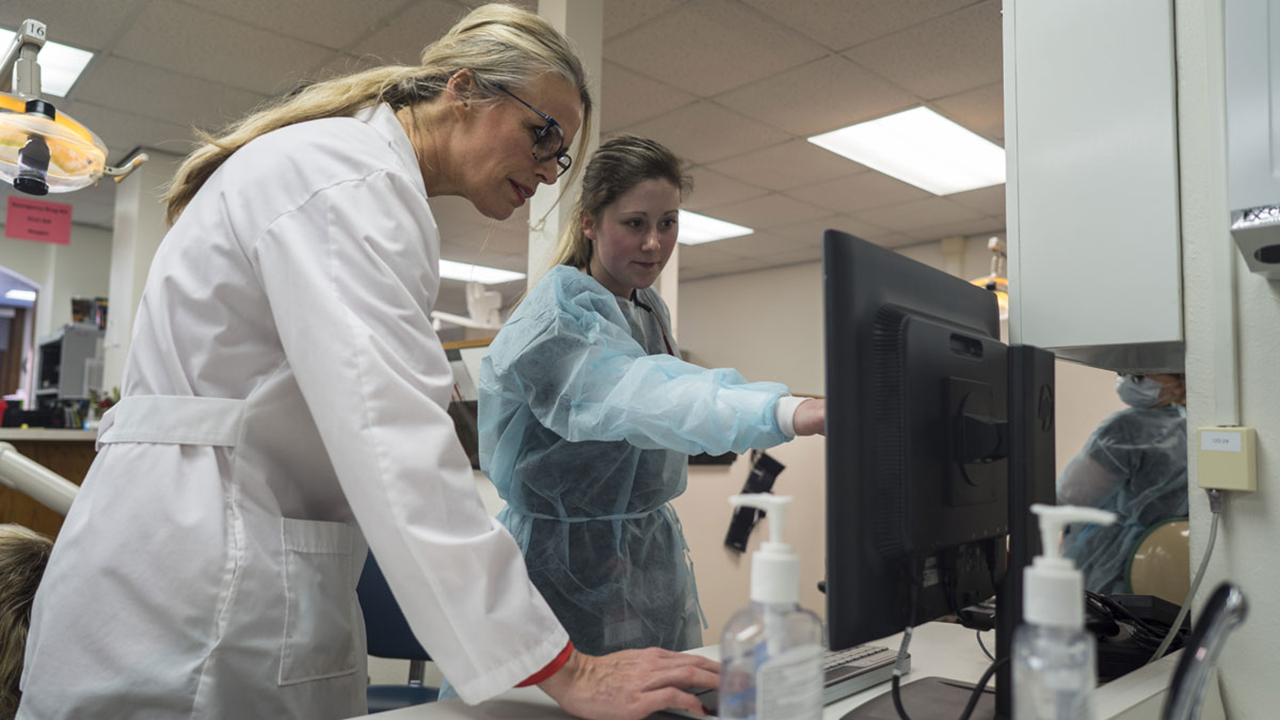 Katie Williams, assistant professor of dental hygiene, and Melissa Dittberner, lecturer in addiction studies and prevention, were awarded a $41,159 Screening, Brief Intervention, and Referral to Treatment (SBIRT) grant from the South Dakota Department of Social Services.
SBIRT is a comprehensive, integrated, public health approach for early identification and intervention with patients whose patterns of alcohol or drug use put their health at risk. SBIRT is a powerful tool that can open the conversation about substance use with patients, and then move to referral, if needed.
"We hope this collaboration leads to increased awareness of the impact dental hygienists can have on a patient's overall health and well-being," said Williams.
The grant will be used to implement training and course materials into the dental hygiene curriculum for use in electronic health records. SBIRT will be used in the USD dental hygiene clinics in Vermillion and Sioux Falls, integrating specific screening questions into electronic medical records, setting up a referral system with local providers, and training USD faculty for implementation in the fall 2022 semester. SBIRT will then be taught to senior dental hygiene students annually with interprofessional case studies.
"This is an exciting process and I look forward to helping people through identifying risk factors so they can be healthy as possible," Dittberner added.