USD, LifeScape Partner to Help Fill Health Care Gaps
The University of South Dakota and LifeScape are partnering to address a gap in behavior services, including services to people with autism and people with developmental disabilities, through a new graduate level certificate program.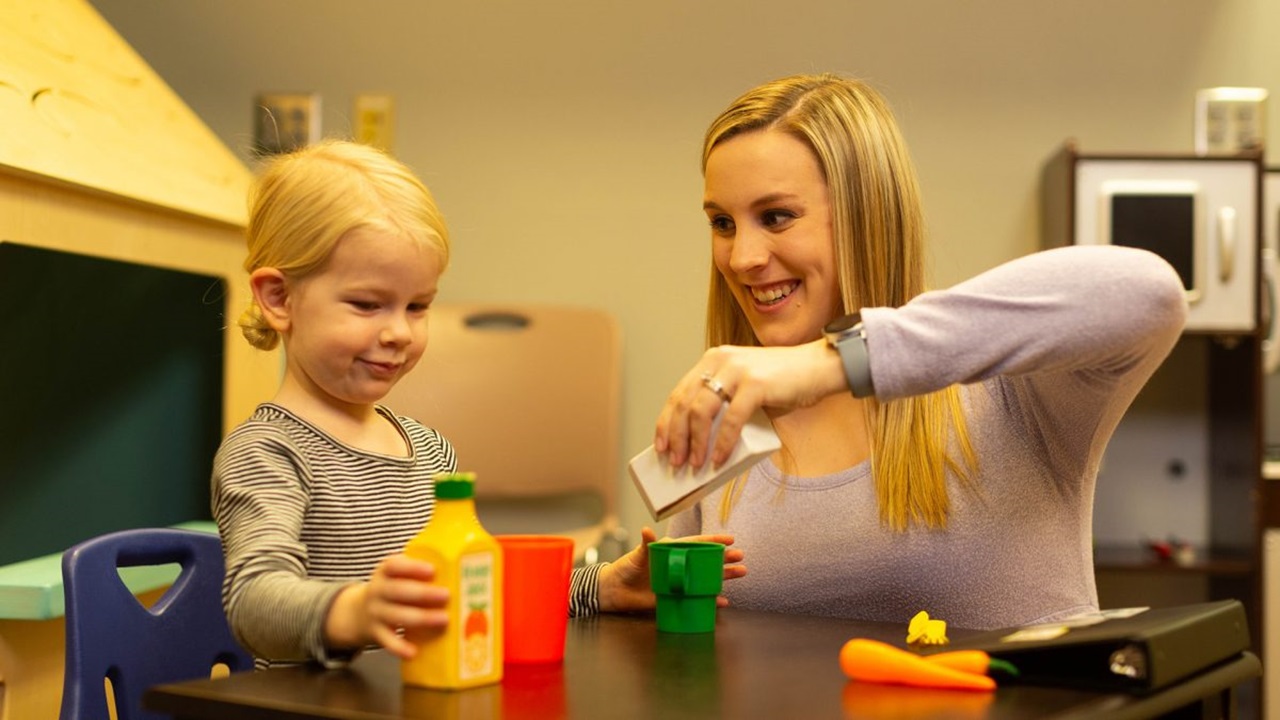 The USD School of Health Sciences Department of Public Health and Health Sciences, the USD Center for Disabilities and LifeScape are collaborating to leverage resources and offer the two-year Board-Certified Behavior Analyst (BCBA) Graduate Certificate program. LifeScape, a Sioux Falls-based organization that services children and adults with disabilities, including autism, will provide instructors and clinical opportunities for students in the program.
"Through our collaborative partnership with USD and the Center for Disabilities, LifeScape will further its efforts in being the leader in providing autism services to families in our community and the region," said LifeScape CEO Steve Watkins.
BCBAs are professionals with specialized training in applied behavior analysis who provide systematic, evidence-based services to promote socially significant skill acquisition and address behaviors that interfere with successful functioning.
Dramatically rising rates of diagnosed autism in South Dakota and the entire nation have created a severe gap in treatment opportunities. That gap, widened by a shortage of BCBAs, has been a hardship for people with autism and their families
"South Dakota desperately needs additional treatment professionals to help individuals with autism and their families," explained Eric Kurtz, Ph.D., executive director of USD's Center for Disabilities, an organization housed at the university's Sanford School of Medicine.
"We already have in place the infrastructure to support additional treatment professionals, including insurance coverage mandates and a licensing and regulatory body for the field. The last missing piece was a training program in South Dakota to prepare future providers who can provide critical and evidence-based treatment. That's the value and contribution of this new certificate program."
Nationally, about 1 in 54 children have been identified as having autism. Since 2010, there has been a 1,942% increase across the country regarding the demand for trained health professionals to help those with autism.
In 2019, 1,895 South Dakota school-aged children were diagnosed with autism and received some level of service through their schools. That almost doubled the diagnosis number from 2012, and does not include children under age three, school-aged children not receiving service in schools or adults.
"This new program focused on helping children and families is the result of much collaboration and cooperation with our partners in the state," said Haifa Samra, dean of the USD School of Health Sciences. "It builds around a common goal to meet a critical health care need of South Dakota families while at the same time creates a mechanism for students in health professions and practicing health care professionals to advance their career opportunities and stay and practice in South Dakota."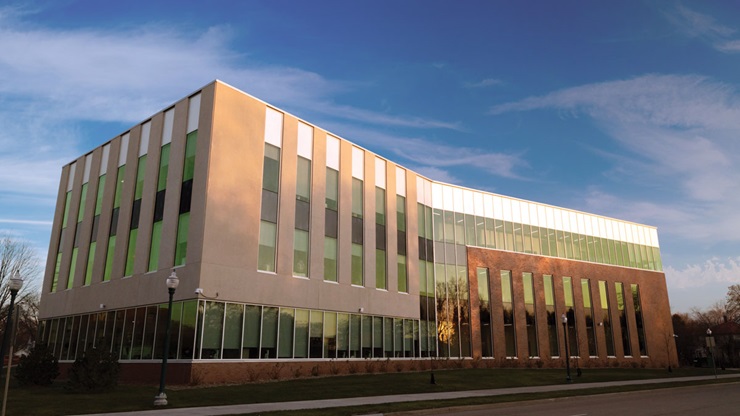 Years of dreaming, planning and anticipation culminated into jubilant celebration for the School of Health Sciences officials, students, alumni and friends on Sept. 8, when hundreds gathered at the southwest corner of the University of South Dakota campus to officially welcome students to South Dakota's newest home for health careers education, a state-of-the-art Center for Health Education building.