USD's IHEC Hosts Fall Interprofessional Training Workshop
The University of South Dakota's Interprofessional Health Education Center (IHEC) will host its 12th annual interprofessional training workshop on Tuesday, Oct. 25.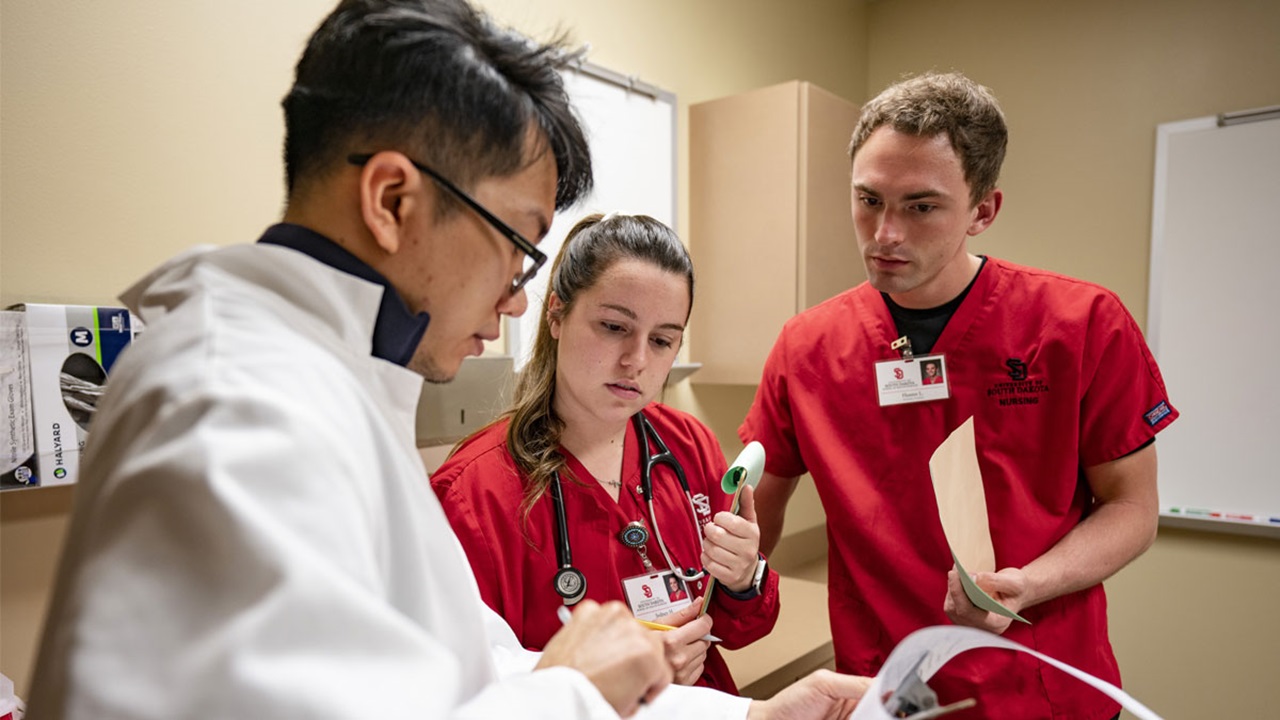 Approximately 563 students in health disciplines from USD and South Dakota State University are registered for the event, which will be held in various locations on USD's Vermillion campus, including the Muenster University Center, the Lee Medical Building and its adjacent Center for Health Education.
"Patients," played by faculty and staff, will act out real-life situations and health challenges and receive health care recommendations from a team of attendee "providers" in a mock interview, during which students working in teams provide solutions and make recommendations. After the interview, the team consults and then identifies the patient's primary and secondary problems and makes recommendations to help improve health, as well as what the cost of their recommendations might be.
All participants will practice skills that will help them function as members of an interprofessional health care team, including how to accept and value input from team members of all professional levels and disciplines. They will also learn to demonstrate, through interpersonal interactions with patients and other health care professionals, positive attitudes toward aging, disabilities and cultures and be able to understand other health professions.
"According to the World Health Organization, interprofessional education is experience that occurs when students from two or more professions learn about, from and with each other," explained Sabina Kupershmidt, Ph.D., chair of the IHEC and event organizer. "Through interprofessional education, students learn to communicate effectively and gain mutual respect and understanding for the knowledge and skill sets of other professions. This is crucial to the success of patient care teams who navigate an increasingly complex health care system while trying to maintain functionality and patient safety."
The mission of USD's IHEC is to develop scholars, practitioners and leaders in interprofessional education and collaborative care, and through curriculum deliver, scholarship and service learning in order to improve population health.