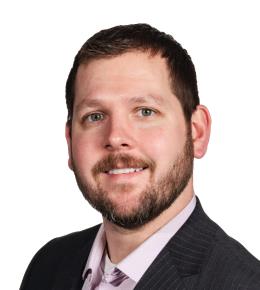 Adam Hardy
Assistant Professor
COUNSELING & PSYCHOLOGY IN EDUCATION
Bio:
Dr. Adam Hardy earned his Ph.D. in Counselor Education from the University of South Dakota in August 2017. He has experience working as a licensed professional counselor, specializing in the domains of sexual assault, domestic violence, criminal rehabilitation, and substance use disorders.
---
Teaching Interests:
Dr. Hardy's teaching interests include multicultural counseling, traumatic stress and crisis counseling, group counseling, and clinical practicum supervision.
---
Research Interests:
Dr. Hardy's research interests include the following areas: substance use disorder treatment, traumatic stress, ethical practice in the field of counseling, and implementation of theory in counseling.
---
Education:
Ph D, Counselor Education, University of South Dakota, 2017
MA, Counseling Psychology in Education, University of South Dakota, 2013
BA, Psychology, Black Hills State University, 2009
---
Licensures and Certifications:
Licensed Addictions Counselor, Board of Addiction and Prevention Professionals
Licensed Professional Counselor, Counselor and Marraige and Family Therapist Examiners
---
Publications:
Citations listed below are presented in a standardized, modified format for display purposes only. They do not necessarily reflect the preferred style and conventions of the faculty member or discipline.
Brown-Rice, Kathleen, Furr, Susan, and Hardy, Adam. Determining the effectiveness of alcohol education sessions with Greek college students., 68-83. Vol. 38, Iss. 2. Journal of Addictions & Offender Counseling, 2017. (DOI: 10.1002/jaoc.12031)
Hardy, Adam J., and Brown-Rice, Kathleen. Violence and Residual Associations Among Native Americans Living on Tribal Lands, 328-343. Vol. 6, Iss. 4. The Professional Counselor, 2016. (DOI: doi:10.15241/ah.6.4.328)