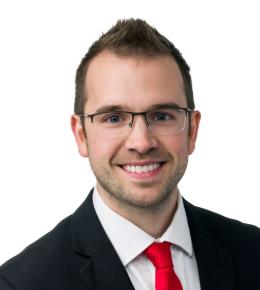 Adam Ladwig
Assistant Professor
PHYSICAL THERAPY
Bio:
I teach cardiopulmonary, differential diagnosis, and modalities and am involved in many other classes in this program. My previous experience includes managing and practicing in rural general clinics throughout northeast Nebraska. I am currently enrolled in the PhD program in Health Sciences at the University of South Dakota.
---
Teaching Interests:
Differential Diagnosis, Cardiopulmonary, Geriatrics, Rural General Practice, Business, Musculoskeletal
---
Research Interests:
Cardiopulmonary, Psychology in Physical Therapy, Education
---
Education:
DPT, Physical Therapy, University of South Dakota, 2013
BS, Psychology, University of South Dakota, 2010
---
Licensures and Certifications:
Sound Assisted Soft Tissue Mobilization (SASTM) certified
South Dakota Physical Therapy License (#2107), South Dakota Board of Medical & Osteopathic Examiners
Nebraska Physical Therapy License, Nebraska Department of Health and Human Services (#3259)
---
Publications:
Citations listed below are presented in a standardized, modified format for display purposes only. They do not necessarily reflect the preferred style and conventions of the faculty member or discipline.
Berg-Poppe, Patti, Karges-Brown, Joy, Ladwig, Adam, and Cross, Patrick. Values that influence employment acceptance among physical therapists practicing in primary care shortage and non-urban designation areas. Rural and Remote Health, 2021. (DOI: https://doi.org/10.22605/RRH6614)
Jordre, Becca, Schweinle, William, Beacom, Kate, Graphenteen, Vashti, and Ladwig, Adam. The Five Times Sit to Stand Test in Senior Athletes, 47-50. Vol. 36, Iss. 1. VERMILLION: Journal of Geriatric Physical Therapy, 2013. (DOI: 10.1519/JPT.0b013e31826317b5.)
Jordre, Becca, Schweinle, William, and Ladwig, Adam. Fitness Screening for Senior Games Athletes. San Diego, CA: Combined Sections Meeting of the American Physical Therapy Association, 2013.
Ladwig, Adam, Berg-Poppe, Patti, Ikiugu, Moses, and Ness, Brandon. Andragogy in graduate health programs during the COVID-19 pandemic. Distance Learning.
Berg-Poppe, Patti, Dewald, Matt, Jordre, Becca, Karges-Brown, Joy, and Ladwig, Adam. Using the SNAPPS model to develop student physical therapist decision making skills during new encounters in the outpatient clinic. In

Journal of Clinical Education in Physical Therapy

..
---
Awards and Honors:
Early Career Teaching Excellence Award (2021), School of Health Sciences, 2021