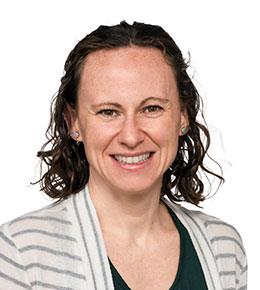 Andrea Liebl
Assistant Professor
BIOLOGY
Teaching Interests:
Molecular biology (Spring, 2017) Animal Behavior (Fall, 2017)
---
Research Interests:
I am interested in how the environment influences phenotypes beyond the scope of the genotype. Specifically, I have studied the effects of developmental and current (adult) environment on behavioral and physiological phenotypes.
---
Education:
Developmental basis of cooperative breeding, University of Exeter, 2016
Ph D, Behavior and physiology of range expansion, University of South Florida, 2013
MS, Ecotoxicology of New Orleans post-Katrina, University of New Orleans, 2007
BS, Psychobiology, Southampton College, 2005
---
Publications:
Citations listed below are presented in a standardized, modified format for display purposes only. They do not necessarily reflect the preferred style and conventions of the faculty member or discipline.
Anderson, Christopher V., and Liebl, Andrea L.. Micrurus alleni (Allen's Coralsnake). Diet, 162-163. Vol. 50, Iss. 1. Herpetological Review, 2019.
Dreyer, Jena, and Liebl, Andrea. The human breastmilk microbiome and its contributions to obesity. Human Microbiome Journal, 2018.
Ragsdale, Alexandria K., Frederick, Bridget M., Dukes, David W., Liebl, Andrea L., Ashton, Kyle G., McCoy, Earl D., Mushinsky, Henry R., and Schrey, Aaron W.. Fire increases genetic diversity of populations of Six-line Racerunner. Journal of Heredity, 2016.
Capp, Elliot, Liebl, Andrea, Cones, Alexandria, and Russell, Andrew F.. Advancing breeding phenology does not affect incubation schedules in chestnut-crowned babblers: opposing effects of temperature and wind. Ecology and Evolution.
---
Presentations:
Liebl, Andrea.

Causes and consequences of variation in developmental stress physiology

. Presented at the Experimental Biology, Orlando, FL. (April 7, 2019)
Smith, Luke, Harishchandra, Miyuraj, Anderson, Christopher V., Zeng, Erliang, Roberts, Thomas, Liebl, Andrea.

Whole transcriptome gene expression and how it relates to muscle performance in Anolis lizards

. Presented at the Experimental Biology, Orlando, FL. (April 5, 2019)
Liebl, Andrea.

Should I stay or should I go: the molecular mechanisms of dispersal and cooperative behavior

.