Anne Kleinhesselink Ph.D.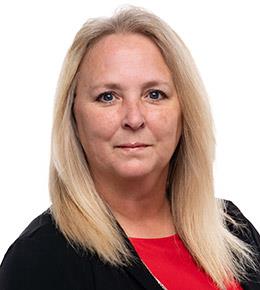 Anne Kleinhesselink
Associate Chair of Academics
NURSING
Bio:
Professor Kleinhesselink's cllinical experience as a registered nurse includes medical/surgical, obstetrics, and emergency room nursing. She began a career in nursing education in 2008 at USD that includes online, classroom, and clinical instruction.
---
Teaching Interests:
Leadership and Professionalism, Nursing Ethics, Baccalaureate Nurse Roles, Organizational Systems Leadership
---
Research Interests:
Leadership, Academic Incivility, Faculty-to-Faculty Incivility
---
Education:
Ph D, Nursing, Walden University, 2019
MS, Walden University, 2011
BS, Nursing, University of Iowa, 2005
Associate in Nursing of Science (ASN), Nursing, Western Iowa Technical Community College, 1999
---
Licensures and Certifications:
Registered Nurse, Iowa Board of Nursing
Basic Life Support
---
Publications:
Citations listed below are presented in a standardized, modified format for display purposes only. They do not necessarily reflect the preferred style and conventions of the faculty member or discipline.
Kleinhesselink, Anne K.. Dissertation..
---
Awards and Honors:
Graduate Faculty Status, USD, 2020
---
Presentations:
Ihnen, Natalie, Yockey, Jean, Casper-McLay, Heather, Lichtenberg, Michelle, Hunsley-McTighe, Amy, Barnable, Traci, Waters, Heidi, Kleinhesselink, Anne.

Using Implementation Science To Bring Order to Curricular Revision

. Presented at the AACN Transform 2021 Conference, Dallas, TX. (December 2021)
Yockey, Jean, Kleinhesselink, Anne, Pithan, Anne, Varenhorst, Lisa, Hunsley, Amy.

Pandemic Leadership: System-Level Success

. Presented at the Avera EBP Conference, Sioux Falls, SD. (October 22, 2021)
Yockey, Jean, Kleinhesselink, Anne, Pithan, Anne, Varenhorst, Lisa, Smith, Emily, Luken, Regan, Hunsley, Amy.

Living Catastrophe Theory Leads to Future Improvements

. Presented at the Nuts&Bolts for Nurse Educators Conference, Minineapolis, MN. (August 2020)
Ray, Annette L., Kleinhesselink, Anne K..

Threading Conceptual Learning Throughout the Curriculum

. Presented at the Nurse Tim Concept-Based Learning Institute, Orlando, Florida. (February 7, 2015)
JohnsonAnderson, Heidi, Warren, Dawn, Ray, Annette, Kleinhesselink, Anne.

Simulation Development Utilizing a User-Friendly Template

. Presented at the CAE Healthcare's Simulation in Rural America, Sioux Falls, SD. (October 10, 2012)