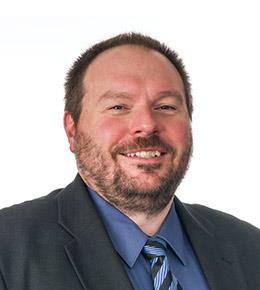 Chad Birger
Instructor
BEACOM SCHOOL OF BUSINESS
Teaching Interests:
Statisitics, Statistical Programming, and Business Analytics
---
Education:
MS, Mathematics, South Dakota State University, 2005
BS, Mathematics and Computer Science, University of Sioux Falls, 2002
---
Publications:
Citations listed below are presented in a standardized, modified format for display purposes only. They do not necessarily reflect the preferred style and conventions of the faculty member or discipline.
Scholten, Shane D., Ferley, Derek D., Birger, Chad, Dowling, Courtney, Mikkelson, Mikenzie, Springer, Jesse, and Lucs, Nathan. Physical performance is not improved with vitamin D repletion: a randomized trial, 85-91. Iss. 60/1. The Journal of Sports Medicine and Physical Fitness, 2020.